LOOK: Kentucky will rock all-white uniforms against South Carolina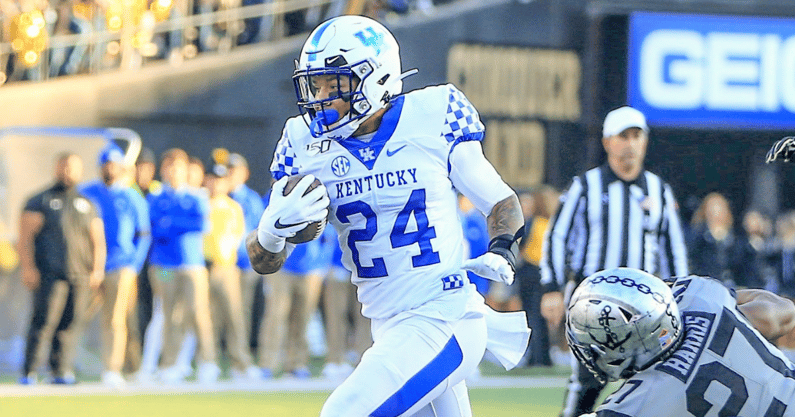 It'll be a warm evening in Columbia on Saturday night, so Kentucky Football is bringing the ice. The Wildcats will rock an icy all-white uniform combination for tomorrow night's matchup against the South Carolina Gamecocks. Kickoff is scheduled for 7:00 p.m. EST on ESPN2.
This won't be the first time the 'Cats travel to Columbia in the all-white look, either. If you remember, Kentucky took down South Carolina in upset fashion 23-13 in 2017 while wearing the same combination. This will be UK's first time this season wearing the all-white mix.
However, for those of you who believe in superstitions, this might not be the look Kentucky should go for. During the Mark Stoops era, UK is just 6-10 when wearing all-white unis. UK is 1-0 this season with all blue uniforms and 2-0 with the blue jerseys/grey pants looks.
But seriously, how hard is it to break out the Chrome Domes for every big game?