LOOK: Sights and sounds from ESPN College GameDay
The University of Kentucky hosted ESPN College GameDay for the eighth time in school history this morning, and as expected, the Big Blue Nation put on a show. An announced 4,500 were in attendance to get hyped for upwards of 24,000 at Rupp Arena this evening. Take a look at some of the photos and videos from the event.
---
Mini Reid Travis was a hit (graduation cap was a nice touch):
Seth Greenberg had a full-on conversation with a Wildcat mascot head:
The kid was later given the Simba treatment by ESPN's Jay Williams: [caption id="" align="alignnone" width="1200"]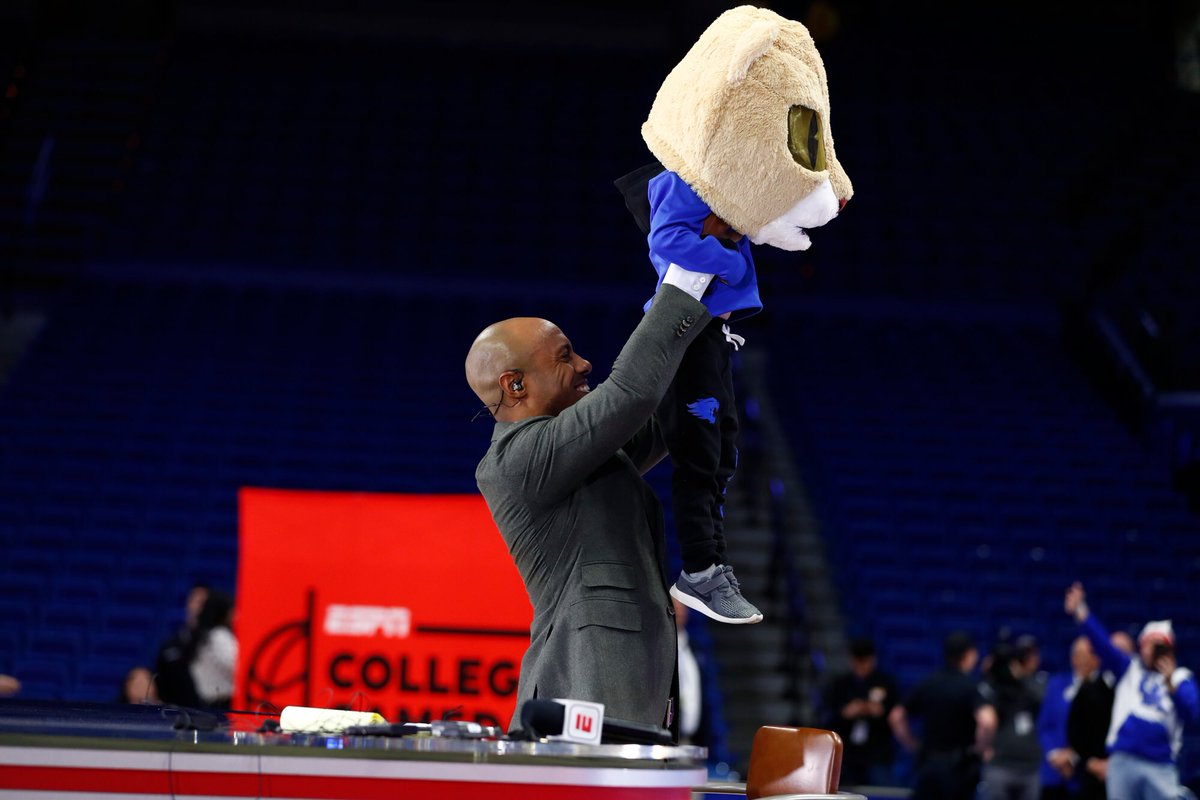 @KentuckyMBB[/caption] Ramel "Smoove" Bradley was in the audience as a fan: https://twitter.com/KentuckyMBB/status/1089180334879588355 Bradley took plenty of pictures with fans, including this one with Kentucky superfan Morgan Turner:
When it came to the signs, the Big Blue Nation stole the show once again. "Stop talking about Duke" was one of my favorites (though the GameDay crew certainly didn't take the advice):
John Calipari with a fresh haircut and AirPods is absolutely beautiful:
Kansas, Adidas, and money transferring hands: the perfect trifecta.
"Ashton Hagans stole my other sign" [caption id="" align="alignnone" width="680"]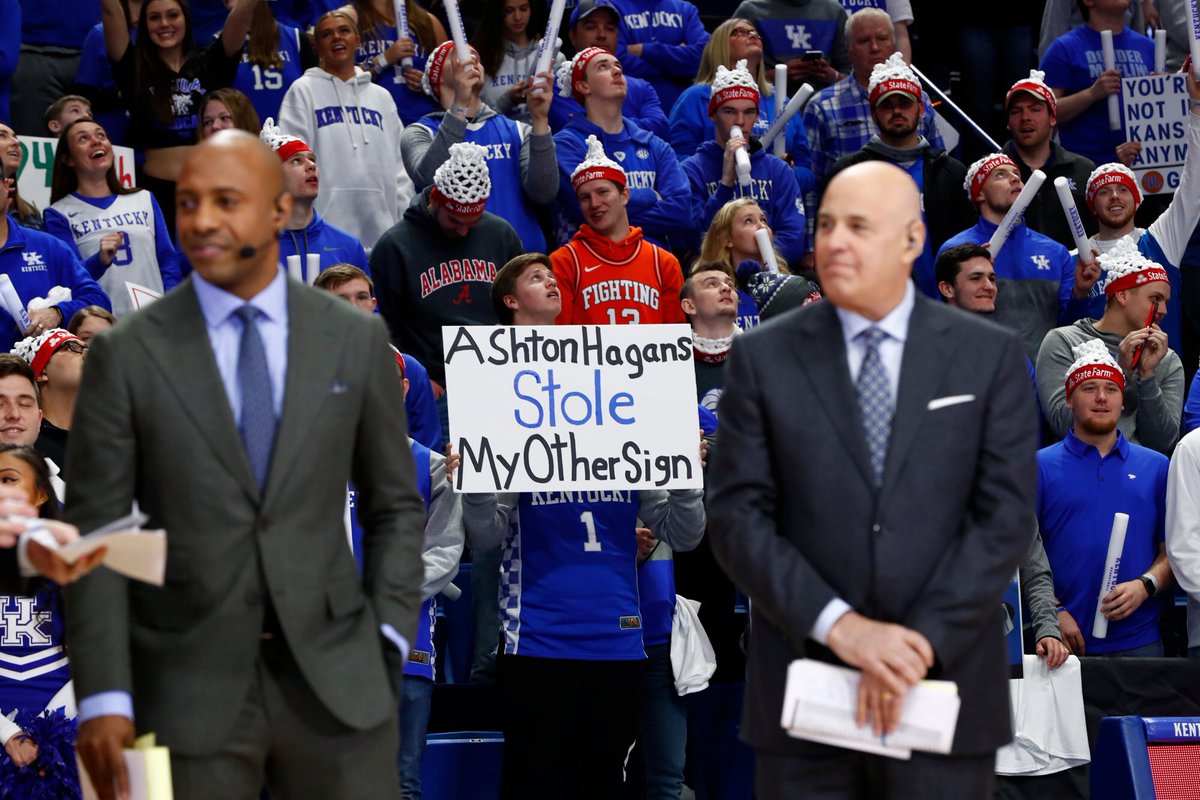 @KentuckyMBB[/caption] More Tyler Herro puns: [caption id="" align="alignnone" width="1200"]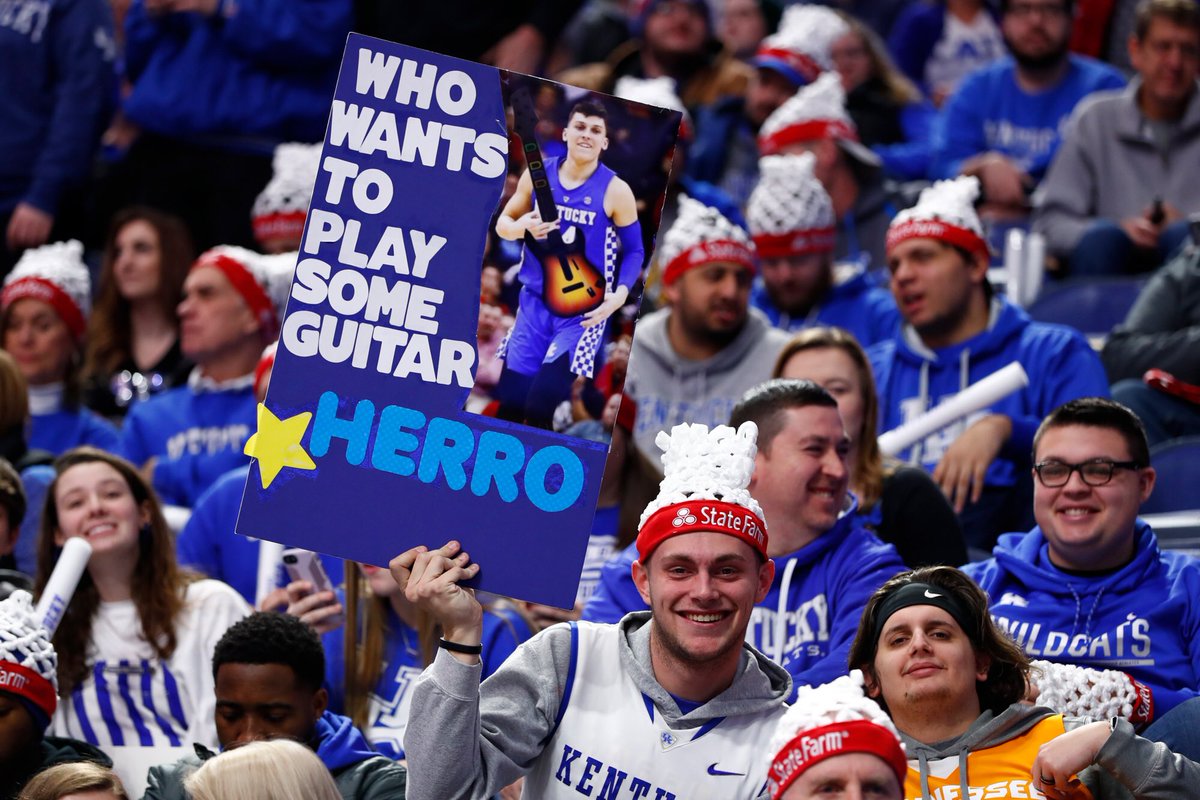 @KentuckyMBB[/caption] The 24-time National Champion UK Cheerleading squad also made an appearance: https://twitter.com/KentuckyMBB/status/1089196170310811649 Here are some other quick highlights from the event, including Jay Williams coming in the arena on a horse to give his atrocious Kansas pick: https://www.youtube.com/watch?v=_tuK3ZDAvTA [mobile_ad]