LOOK: The Belk Bowl Trophy has a Permanent Home
A little more than two weeks after Kentucky defeated Virginia Tech 37-30 in Charlotte, the Belk Bowl trophy has a permanent home. Today the University of Kentucky put the trophy on display in the lobby of the Joe Craft Football Training Facility. The trophy case is getting a little crowded, thanks to Mark Stoops.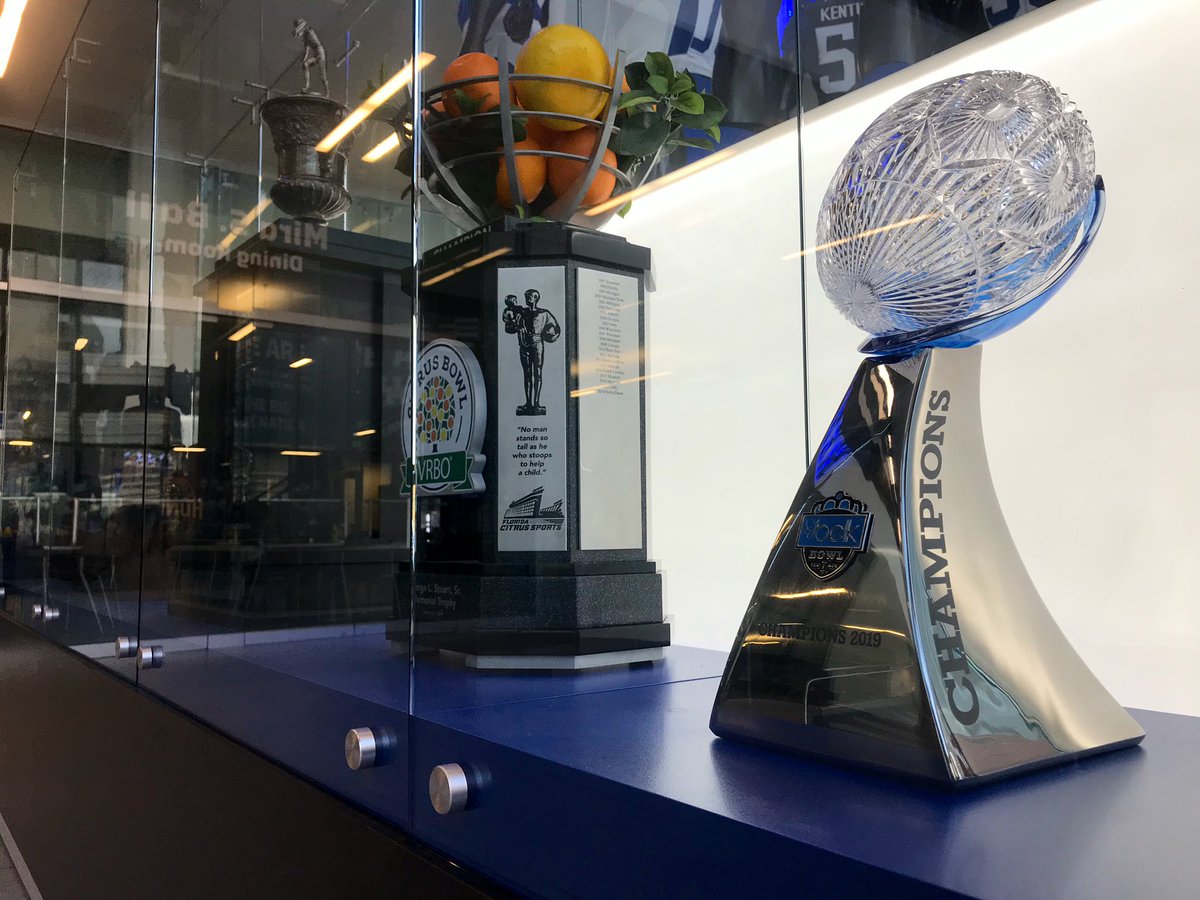 @UKFootball
Fortunately the folks at UK were wise enough to expand the display case following the 2018 season, ensuring there was enough room for a few more additions. The Belk Bowl victory was Kentucky's tenth bowl win. Five of those victories have happened in the last 14 years.