LOOK: These Amazing Concept Uniforms should be UK's actual Uniforms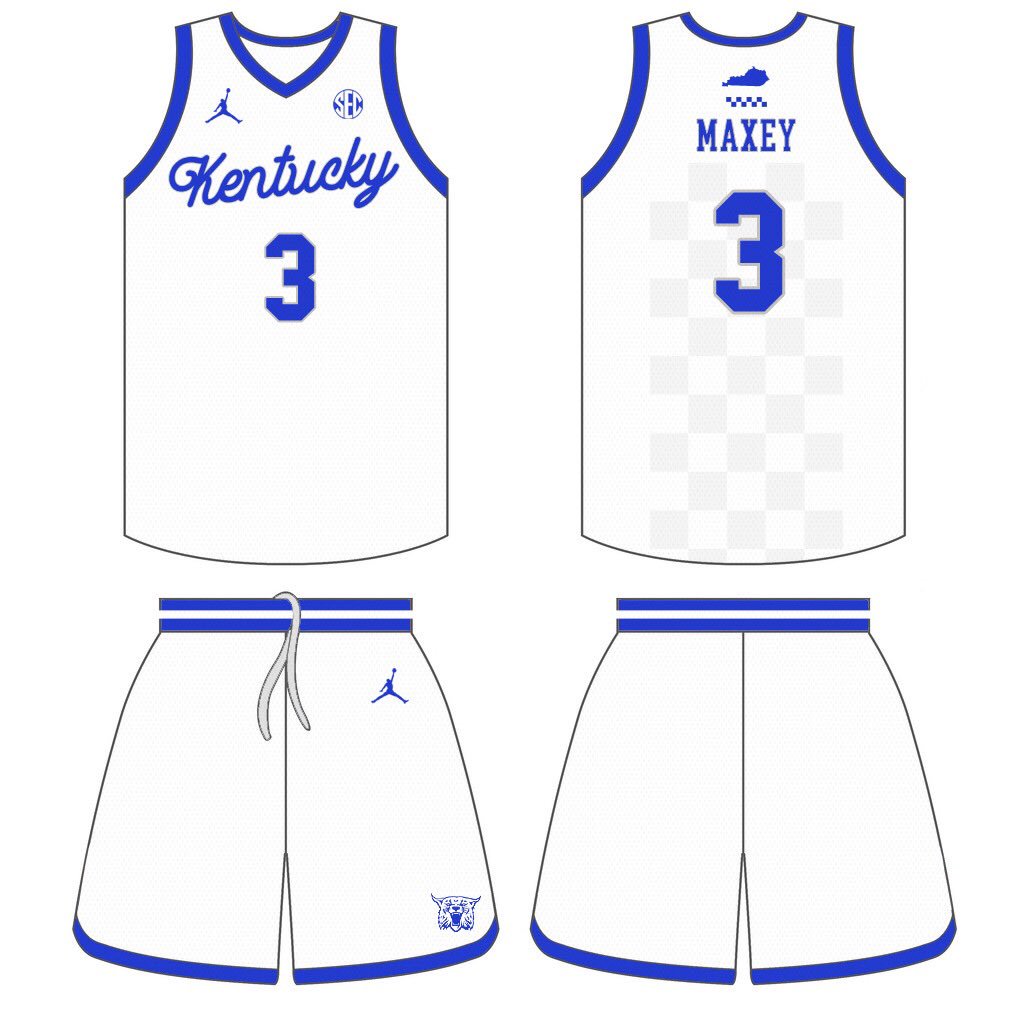 There are three guarantees in life; Death, Taxes, and Kentucky fans hating the current iteration of the basketball uniforms. Some of you may remember a post I had back in February about Kentucky needing to incorporate some sort of throwback uniform. However, graphic designer
@75toRupp
(Owen) has the perfect vision for how Kentucky's uniforms should look.
April 21, 2019
They're clean, sharp, modern with a nice splash of vintage, and they even include -what seems to be a must for everything at UK nowadays- the checkerboard. Here's a look at some more designs Owen did back in July.
Black version of the cursive one. pic.twitter.com/uFXxsBx8Ux

— Owen (@75toRupp) July 31, 2018
And another one... pic.twitter.com/x7Rp3RsjXM

— Owen (@75toRupp) July 31, 2018
UK really needs to call this guy up for some more designs. At the end of the day, the uniforms are a minuscule issue, but these uniforms would fly off the shelves next season if we saw our Cats take to the floor in them. Pretty please Mitch, who wouldn't love these?
---
Go Cats.
@BrentW_KSR