Looking Back At Kentucky Football's Best Week Ever
When the book is written on the Mark Stoops era of Kentucky football the chapter on the second week of June 2013 is going to be one for the ages. As if the fanbase wasn't already fired up from the new ideologies of the coaching staff they go and produce one of the most exciting seven days to ever happen in the "off-season". It was a fun ride for sure and now it's time to look back on the week that was: Saturday, June 8th. Last Saturday got the ball rolling for an epic week. First up was our man Drew Barker who was up at the Rivals 5-Star Challenge in Chicago. Barker has proven to be a man among boys when it comes to leadership and recruiting and things were no different at the camp. He spoke with YahooSportsRadio about why elite receivers should join him at Kentucky to play in Neal Brown's offense,
"Do you want to be a playmaker or do you want to be a blocker? If you want the ball then this is the place to be."
There he tried to work over his roommate 4-star WR Artavis Scott where according to his diary "
I surprised him with a shirt I had made with 'Kentucky Football' on the front and his name and number on the back.
He thought that was really cool and wore it around a lot". Pretty cool, indeed. Meanwhile in the fair city of Lexington Coach Stoops had of 300 juniors and seniors in town to show their skills at the Prime Time Camp. The Camp brought
commits and hopefuls from all over to get a look at the new Kentucky football  and seemed to make a good impression.
Because on the next day things would really begin rolling. Sunday, June 9th.
Kentucky would start Sunday with the 21st ranked class in the nation but that would quickly change. Seeing campus was all it took for Denzel Ware to rejoin BBN. The 45th ranked player in America by 24/7 Sports and #80 by ESPN announced once again he would be a Cat and we rocketed up the rankings to number 14. Stoops was only getting started...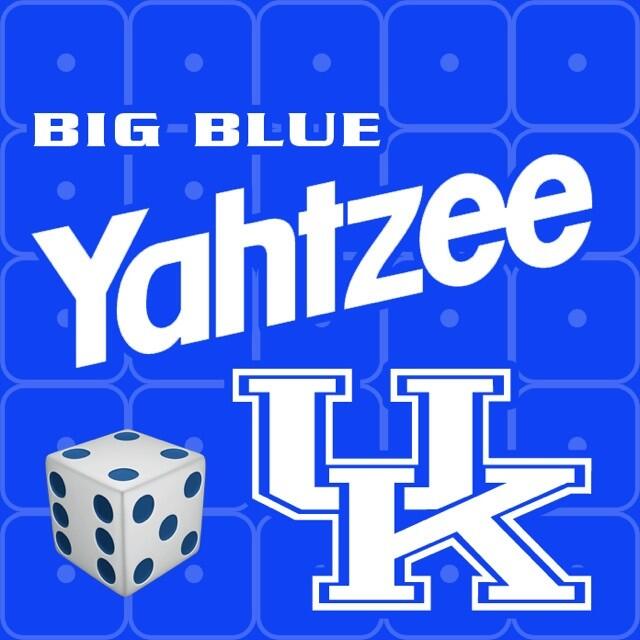 Monday, June 10th Rumors flew all day about a potential commitment and late in the afternoon those rumors proved to be true when both
Mike Edwards and Darius West committed to Kentucky.
The safety duo had expressed interest in playing together and choose the Cats over Louisville, Wisconsin, Nebraska, West Virginia, Vandy, Michigan, Notre Dame, and Ohio State. That is one heck of a combined offer sheet. There was a time when guys like that would never even look at UK but Stoops has found a way to get them on campus and commit. Unbelievable. Also Monday should always be remembered as the day Yhatzee became a thing.
Tommy Mainord had been saying the phrase after each and every commit but on Monday the saying really took off. It's become the battle cry of an energized fanbase that has spread across twitter like wildfire. So much so that by the end of the week everyone from Coach Cal to Mitch Barnhart himself were sending it out. Yhatzee.
Tuesday, June 11th.
Keeping things going on Tuesday was 3-star linebacker Nico Firios. Firios choose the Cats over Louisville and had this to say to the Orlando Sun about picking the Cats.
"Kentucky and Louisville were really the final two for me," Firios said. "When I was at Louisville last week it was great and I like everything about Coach Charlie Strong and what they are doing there, especially with the defense, but then I went to Lexington and visited UK and I was so impressed. That just made me feel like it was the place I needed to be."
And how did the Staff take it?
"They were screaming and passing the phone around and Coach [Mark] Stoops was saying he was so excited to have someone with my character and ability joining the team," Firios said. "He said with my commitment that would probably put them in the top five recruiting classes in the nation for 2014."
They were right. Kentucky would finish Tuesday with the 4th best class in the nation. Thursday, June 13th
Boom! The number one all purpose back choose the Cats... Let that sink in. 2-10 Kentucky lands the number oneplayer at his position. That has never happened. Today Willaims spoke with the Courier-journal about the fans playing a big part in his commitment:
I've never seen a fan base like Kentucky. It's like no other. The fans are incredible, and they stick with the team through thick and thin. Kentucky has a great fan base, and I can't wait to play in front of them and make some exciting plays.
I can't wait either.   So it's been a great week. One that could lay the foundation for incredible success here in the Bluegrass. The times are a-changing and it's a lot of fun to be fan of Kentucky football. In the words of Mr. Dylan for the loser now will be later to win. After a terrible year in both major sports last year the future has never been brighter for both sports. Buckle up its going to be a wild ride.