Louisville almost beat Furman at home. Almost.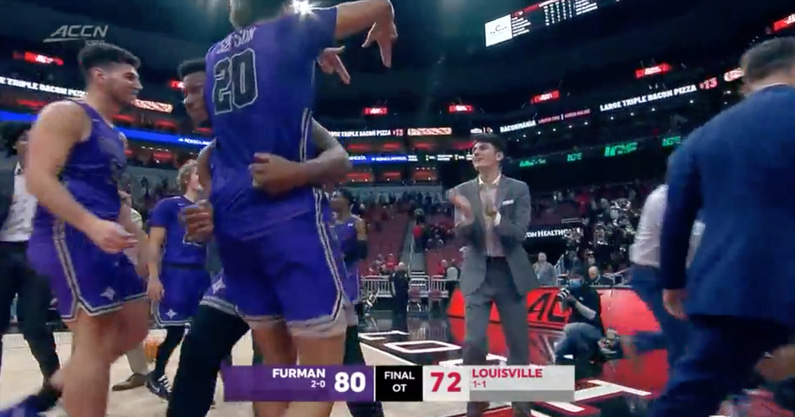 While we celebrate Kentucky's 100-point effort in its home opener in Rupp Arena, it's also worth celebrating Louisville's Friday night loss to Furman in the KFC Bum Center.
The Paladins from Greenville, South Carolina, upset the Dirty Birds in overtime in Louisville, 80-72, for the Cards' first November home loss since the early 1970s. Furman entered the game as a double-digit underdog but walked out waving L's down to the home student section after the win. You really hate to see it.
It's worth noting Louisville did not have head coach Chris Mack who is currently serving a school-imposed suspension to start the season. He's out six games without pay for his handling of the Dino Gaudio situation. Funny, if only Mack had an assistant coach with years of experience to fill in while he's away. Someone like, I don't know, Dino Gaudio. Mike Pegues coached the team instead.
The loss drops Louisville's record against Furman to…