Louisville has the UK logo hanging upside down in its stadium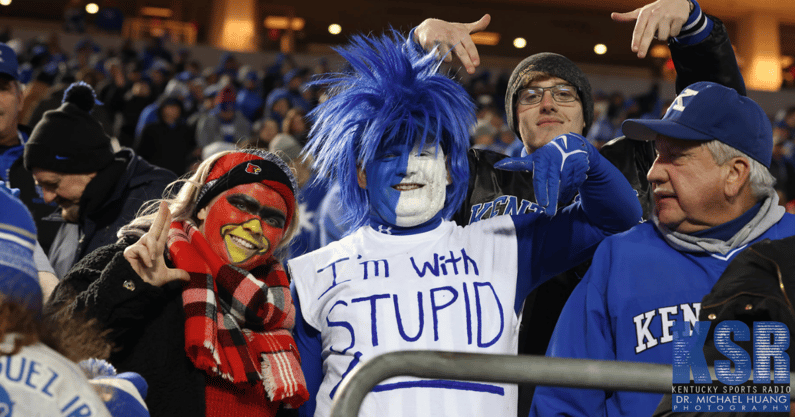 Back in 2019, Scott Satterfield famously complained to Mark Stoops about Kentucky's players doing the Ls Down gesture throughout the Cats' 45-13 romp. Two and a half years later, we're finding out Louisville has its own version: UKs down. The Courier-Journal's Tim Sullivan interviewed Satterfield today and noticed the UK logo is upside down on a schedule at Cardinal Stadium.
Uh oh, guys. They turned the logo over. The Cards mean business now! Surely, this act of defiance will turn the tide in what has become a one-sided rivalry. Kentucky outscored Louisville 153-44 over the last three Governor's Cups. One has to think that mild-mannered Scott Satterfield never would have allowed these hijinks before. Losing that much and by that much gets to a man.
The only thing better than the report itself was the response on social media.
Your move, Vince Marrow.