Louisville native Jeremiah Collins Decommits from the Cards, Kentucky Looming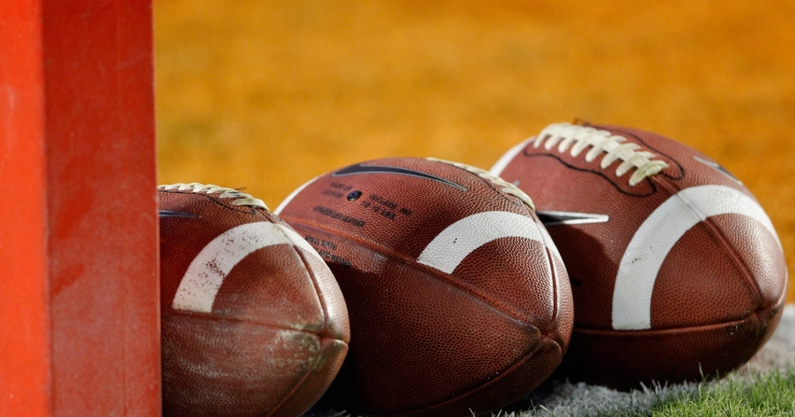 Louisville lost its only in-state football commitment. The Cardinals pain could be the Wildcats' gain.
Jeremiah Collins announced Wednesday afternoon that he will be decommitting from Louisville. "(I'm) going to take a step back to further explore my other options for my future," he Tweeted.
Scott Satterfield has shown throughout his Louisville tenure that he has no interest in recruiting players from the state of Kentucky. That's why this decision may come as a surprise to some. After all, Collins did just leave the state, revealing last week that he's transferring from Louisville Male High School to Murfreesboro (Tn.) powerhouse, Oakland.
A three-star, top 500 prospect, Jeremiah Collins is the No. 3 player from the state of Kentucky according to the On3 Consensus, a complete and equally weighted industry-generated average that utilizes all four major recruiting media companies. A 6-foot-2, 150-pound defensive back, he's a Top 50 cornerback that's one of the most well-respected pass defenders in the region.
Kentucky's Vince Marrow has kept close tabs on Jeremiah Collins, although KSR is unaware if he made a visit to the Lexington campus this fall. Searching for at least a pair of cornerbacks in the 2023 recruiting class, UK is trying to close on Cristian Conyer this weekend in a battle against Tennessee. The Wildcats also have irons in the fire for a pair of four-star corners from Florida, Ja'Keem Jackson and Robert Stafford. Now that he's no longer pledged to Scott Satterfield's Louisville Cardinals, consider Kentucky officially in the mix for Jeremiah Collins.