LSU now has the #1 recruiting class in the country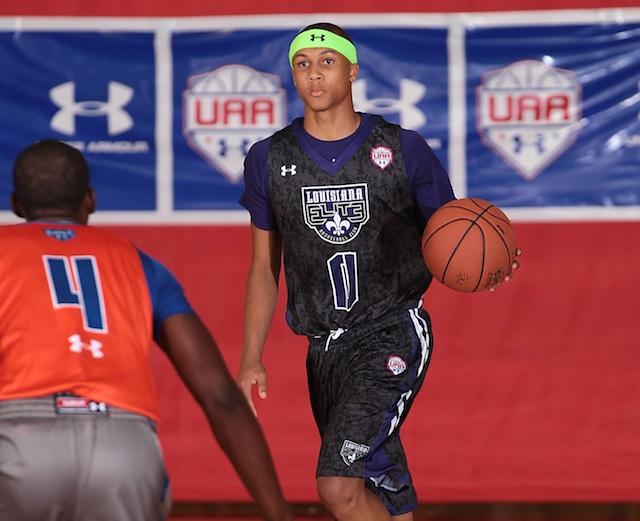 Since John Calipari came to town, we've gotten pretty used to having the #1 recruiting class in the country. In fact, Cal has pulled in the top class five of the past six years. 
Until this morning, Kentucky still held on to the top spot in the 2015 team rankings, but not anymore.
Four-star shooting guard Brandon Sampson committed to LSU today, vaulting the Tigers to the top spot in 247 Sports' team rankings:
Sampson, a
Baton Rouge
 native, joins Ben Simmons, the top player in the class; and Antonio Blakeney, another five-star shooting guard. To make things ever more interesting in Baton Rouge, Arizona transfer Craig Victor will become eligible in time for conference play next season. LSU is still in the mix for Malik Newman, although 
Mississippi State and Kentucky seem to have the momentum right now. You have to think that Kentucky will add at least one more elite prospect, which will likely put them back on top, or at least in the top three when all is said and done.
There's already been a resurgence in recent years, but the Kentucky/LSU series is about to get a
lot
more interesting.