Luke Fortner is making splash at Jaguars training camp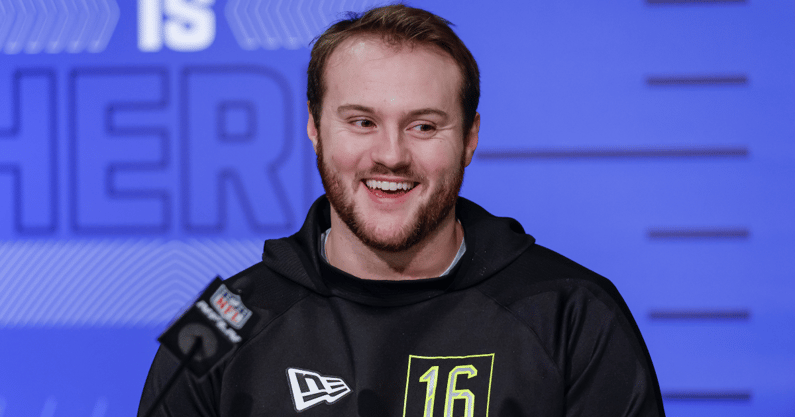 The Jacksonville Jaguars decided to spend a third-round draft pick on Kentucky super senior Luke Fortner in the 2022 NFL Draft. The AFC South franchise has a clear plan for the Sylvania (Ohio) Northview product.
Former No. 1 overall pick Trevor Lawrence is back for year two in Jacksonville, and last year did not go well with Urban Meyer. The franchise cornerstone is getting an early restart in his pro career as former Philadelphia Eagles head coach Doug Pederson takes over. To begin fall camp, Lawrence is getting to work closely with Luke Fortner as the Kentucky product is currently getting first-team snaps at center.
"It was awesome. They [Jaguars coaching staff] sat me down and said 'hey, you're going to get a lot of reps'. We're going to try and get you up to speed as quick as possible. Just kind of threw me in the fire," Luke Fortner told Hays Carlson after Saturday's practice about getting starter's reps at practice.
Earlier this offseason, the Jags signed veteran Tyler Shatley to a two-year extension and the expectation was that the veteran would take over at center. However, the presence of Luke Fortner is changing that. The rookie from Kentucky could be a day one starter in Jacksonville playing with a QB of the future for a rebuilding franchise.
Jacksonville will play their first preseason game on Thursday night when the franchise faces the Las Vegas Raiders in the Hall of Fame Game to start the exhibition slate for the NFL. A strong performance could lock up a starting job for Luke Fortner.