Luke Fortner added to Rimington Award Watch List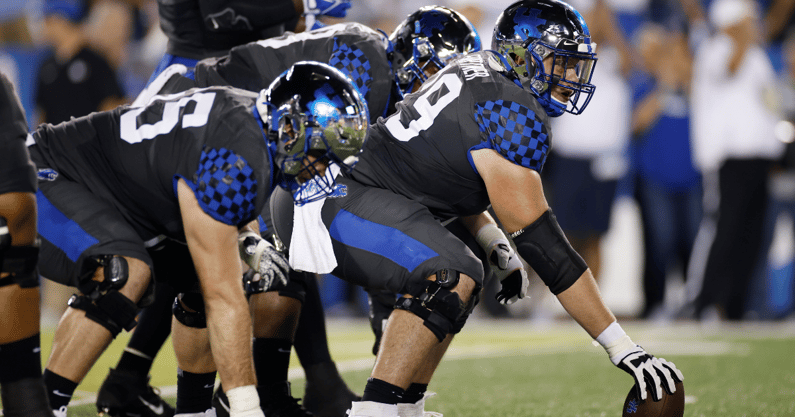 Stop me if you've heard this before: Kentucky's center is a candidate for the Rimington Award.
Each year the Rimington Award is given to college football's top center. Drake Jackson spent years sniffing around the honor but could never take home the top prize. Now Fortner is in contention for the honor in his first season at the position after starting his career at offensive guard. In 2021 he's already been named SEC Offensive Lineman of the Week twice.
The winner of the Rimington Award is calculated by combining All-American votes received from three different outlets: the Walter Camp Foundation (WCF), Sporting News (SN) and the Football Writers Association of America (FWAA). The award presentation is January 15 in Lincoln, Nebraska.
Fortner has played in 49 career games at UK and received 30 straight starting assignments. He's also the only two-time guest on Pin it Deep. Hear his latest conversation with Max Duffy and Miles Butler right now.