Madison Central Wins Sweet 16 with Epic Comeback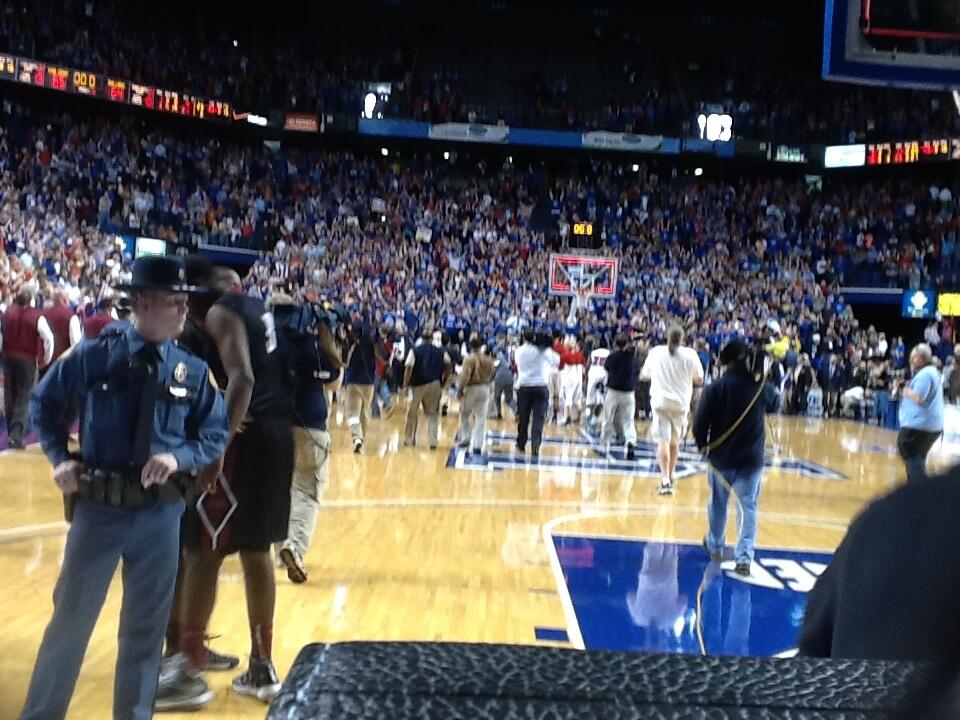 @WVLK
  Despite being down by as many as 16 points in the third quarter,
Madison Central staged a fourth quarter comeback to win the Boys Sweet 16 in Rupp Arena this afternoon. 
Although Dominque Hawkins led the way for the Indians with 21 points and 10 rebounds (while UK's Coach Orlando Antigua watched for the fourth time this week…) it was Ken-Jah Bosley with the game winning three pointer with less than five seconds to play. Bosley finished with 20 points (14 of which came in the fourth quarter), and Quan Taylor also added 16 points and 12 rebounds for the Indians.   On Ballard's side of the ball,
Louisville commit Quentin Snider missed a half court heave at the buzzer for the game winner but led Ballard with 23 points.
He joined Lavone Holland, Kelan Martin, Hawkins, Taylor, and Bosley on the All Tournament team.  
Hawkins, the Sweet 16 MVP, scored 107 points in four games, the twelfth-highest point total of all time (h/t Kyle Tucker),
and more importantly, he showed a willingness to have the ball in his hands with the game on the line. I'm guessing Coach O liked what he saw today.