Manteo Mitchell is an American hero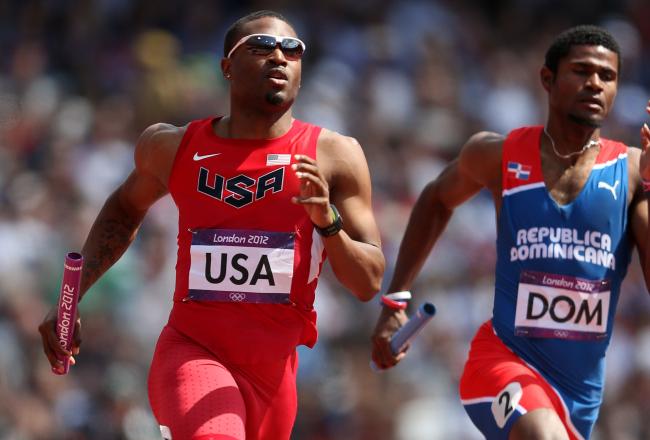 When the U.S. runs in tomorrow's final of the men's 4x400 relay, they'll have Manteo Mitchell to thank for getting them there. The U.S. sprinter ran the first leg of the preliminary race on Thursday when Team USA tied the Bahamas in the second heat in 2 minutes, 58.87 seconds -- the fastest time ever run in the first round of the relay. But Mitchell won't be running with his teammates during Friday's finals. He'll have to sit out to recover from a broken leg. A leg he broke while running in Thursday's record-breaking prelims. Yes,
he broke his leg while running the relay
. Mitchell said he felt a snap in his leg when he was halfway through his opening lap of the 4x400.
"It felt like somebody literally just snapped my leg in half,"
he said. But Mitchell knew his teammate was only 200 meters away, so he continued to run. On a broken leg. He ran 200 meters on a broken leg. Give this guy a statue.