Mark Stoops Addresses "Bowl or Bust" on Sportscenter
[caption id="" align="alignnone" width="1200"]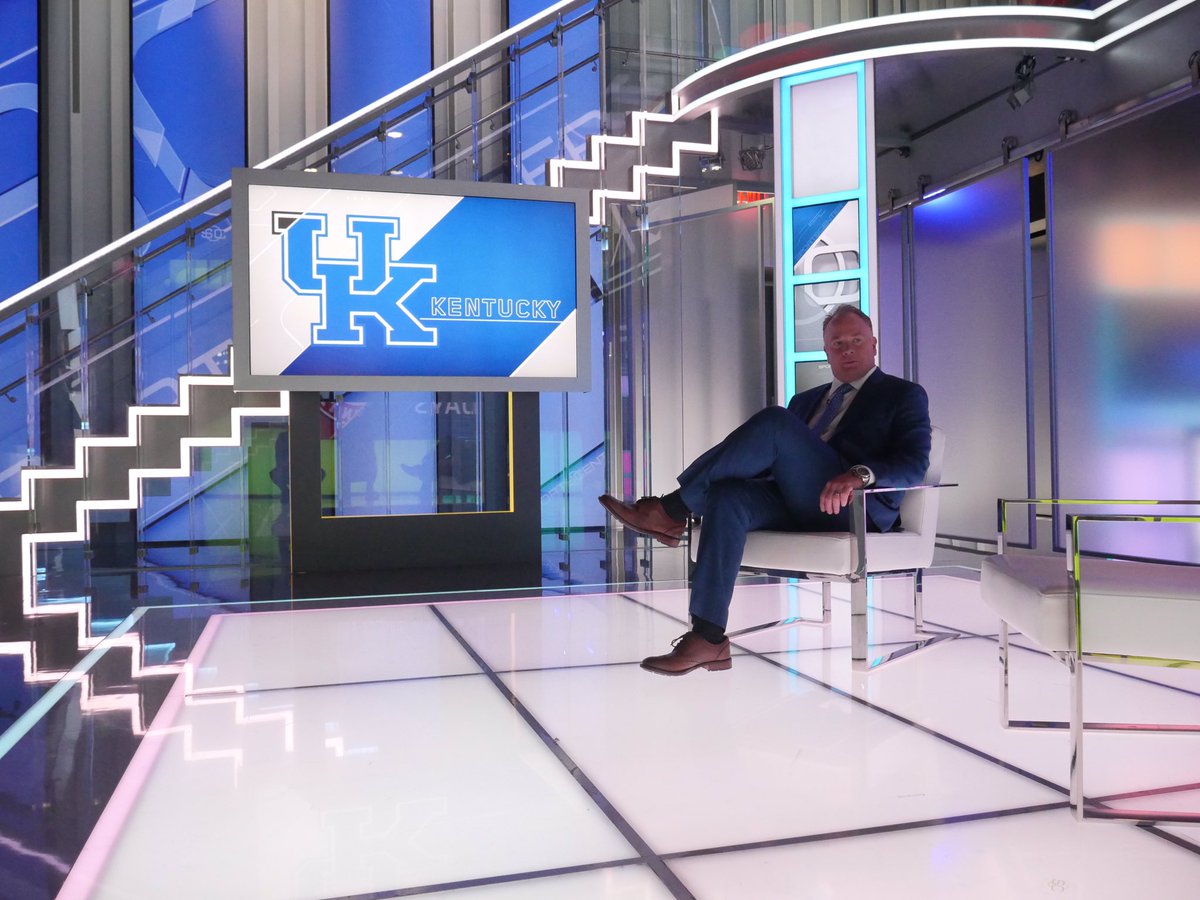 @UKStoopsTroops
[/caption] Mark Stoops capped off his day at the ESPN Car Wash in Bristol with an appearance on Sportscenter.  During the interview with Zubin Mehenti, the SC anchor admitted he was a fan of Stoops.  He asked Stoops questions about recruiting in Ohio, Drew Barker's progress and this season's burning question:
"Is 2016 bowl or bust?" 
"I've been hesitant to talk about that the past couple of years, cause I didn't know if we were quite ready for that.  I do feel like we have the pieces in place this year, I really do.  I have a lot of confidence in what our team have done.  We've put the work in.  I feel great with the coaching staff.  It's time.  "
It's the most candid and confident response Stoops has given when asked about finally taking Kentucky to the postseason.  It's not a guarantee, it's his expectation for this team.  Watch the entire interview: https://www.youtube.com/watch?v=sTARwEurdcI
w