Mark Stoops Needs to Avoid the Egg (BTI's Rants and Ramblings)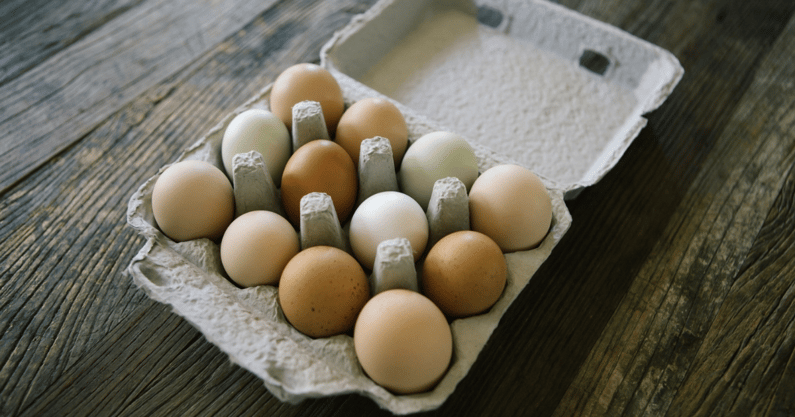 There is so much on the line this weekend in Starkville for Mark Stoops and Kentucky football. The first half of the season could not have gone much better. The only loss, a semi-competitive one against the #1 team in the country on their home field, is nothing to be ashamed of. And now the remainder of the schedule looks manageable as well as Kentucky will be favored in each game (probably) and 11-1 is realistically on the table. But any SEC road game not named Vanderbilt presents significant challenges and Mississippi State will likely be a battle. Kentucky is better on paper but Kentucky has absolutely bombed in Starkville for years and how they bounce back after a loss and a bye week will be interesting to watch.
Another thing I will be watching, both this week and moving forward, is whether Kentucky can get through the remainder of their schedule without laying any eggs. The reality is that Mark Stoops' teams have consistently laid an egg or two into their season each year. It has cost them bowl games. It has cost them season momentum. And it has cost them fan attention. But so far this team has brought it each game (sans Chattanooga).
Now let's be clear about something. Laying an egg, in my opinion, is vastly underperforming expectations and abilities. So while the offense was terrible against South Carolina, the defense was amazing and that was an SEC road game. It has got to be far more disappointing a performance than we saw in Columbia. So a little trip down memory lane on the eggs we've laid in hopes we don't see that on Saturday or for the remainder of the year:
(I did not include the 2013 team, as that group wasn't talented enough to even lay eggs)
2014: Missouri 20, Kentucky 10, Georgia 63, Kentucky 31, Tennessee 50, Kentucky 16
The Cats and Mark Stoops put together a three-bagger of egg-laying in 2014. After starting that year 5-1, Kentucky lost predictable games at LSU and against #1 Mississippi State, although the Cats were very competitive against the Bulldogs. Fans had seen great improvement in the offense and Patrick Towles was thought to be the future at that time. The performance against Missouri though was the worst of that season. That score is not indicative of how one-sided the game was. Kentucky trailed 20-3 until a late touchdown kept the score reasonable. They followed up that loss with two blowouts, including a 31-point thrashing at home to Georgia. That was a 10-point spread by the way so that was not the Georgia program we see today. Then another blowout at Tennessee the following week. An unranked Tennessee. The momentum of the season was gone and Kentucky finished 5-7.
2015: Tennessee 52, Kentucky 21
Another Volunteer beat down, this time at Kroger Field. Kentucky led this game 7-0 before Tennessee thrashed the Cats for over 500 yards of offense. How bad did this game get? The final score was also the score at the end of the 3rd quarter. Tennessee then put on the breaks and choose to not embarrass the Cats anymore.
2016: Southern Miss 44, Kentucky 35
At least for the first half, this game wouldn't have even come close to being labeled an egg. But the Cats' performance was so bad in the 2nd half that it quickly became the most disastrous game of that season. That hangover translated to the following week at Florida, another 38-point defeat but we also got the first glimpses of Stephen Johnson there, so I'll avoid putting it on the list.
2017: Mississippi State 45, Kentucky 7
Kentucky came into this game 5-1, with only a 1-point loss to Florida on the resume. But the Starkville trip was the biggest of eggs, as Kentucky did not get an offensive touchdown, gaining only 250 yards on the day. Kentucky was as uncompetitive in this game as any in the Mark Stoops era and would go 2-4 the rest of the way.
2018: Tennessee 24, Kentucky 7
In one of the best seasons in UK history, there still was this one egg thrown in by Mark Stoops' team. This one was particularly bad because not only was Kentucky a really great team that played really, really poorly on that day. But that Tennessee team was pretty bad too. This game really had it all. Poor offensive execution. A hail mary touchdown for the Vols. Poor 3rd down defense. It was a game that felt over by halftime. This obviously didn't derail the season like previous eggs did as the Cats would win the final 3 games of the season.
2019: Mississippi State 28, Kentucky 13
2019: South Carolina 24, Kentucky 7
Both of these eggs come with a bit of an asterisk because the UK quarterback situation was in such turmoil at that time. These were the two games that triggered Lynn Bowden to take over the QB role for the remainder of the season and you have to wonder what might have happened in both of these games if Mark Stoops had pulled the trigger sooner. Kentucky was just a 5.5 and 3.5 point underdog in these games, both on the road, so they were winnable, in theory. But Kentucky was not competitive in either and much like 2018 Tennessee, it just never felt like they were going to win these games.
2020: Missouri 20, Kentucky 10
Maybe the eggiest of egg-laying occurred last year in Columbia. What made this game especially tough to swallow was Kentucky was coming off a 22-point win over Mike Leach and a 27-point win IN KNOXVILLE. It appeared the team was rolling and then they go to Missouri and are absolutely embarrassed. It what was a strange mirroring of the game in 2014, the Kentucky offense was about as abysmal as we've seen during the Stoops tenure and the energy level was minimal.
Look, I've felt all along this season that this team has a little extra "something" that previous Stoops teams have not had. I think the offense has so many more options and variety than in past years. You really feel they can score in so many ways. The defense has been a rock for this team all year. It just feels like Kentucky is making its own luck and breaks rather than hoping for those things.
That is why it would be very disappointing to see Mark Stoops and Co. lay an egg Saturday. As a Kentucky fan, you almost expect those kinds of games but I think this year is different. I'm fully on board with this group and expect a sharp performance against a team that the Cats match up well with.
Kentucky 31, Mississippi State 21