Mark Stoops on Josh Paschal: "He definitely has an injury."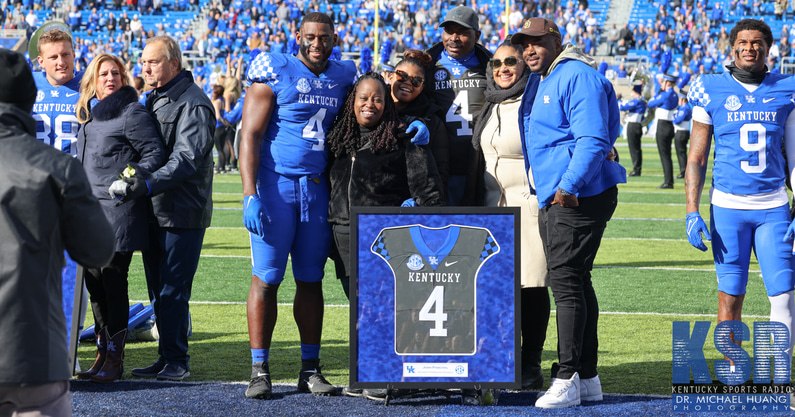 Kentucky left Louisville with a blowout win over the Cardinals, but a loss in the front seven in senior defensive end Josh Paschal.
Paschal went down with a leg injury in the third quarter and had to be helped off the field by Mark Stoops and a member of the UK training staff. The broadcast crew later called it a groin issue for the standout pass-rusher.
After the game, Stoops wasn't able to provide an update on Paschal's status, adding that more tests would need to be done to determine the severity. Now 72 hours after the fact, it's clear Paschal isn't just hurt, he's injured.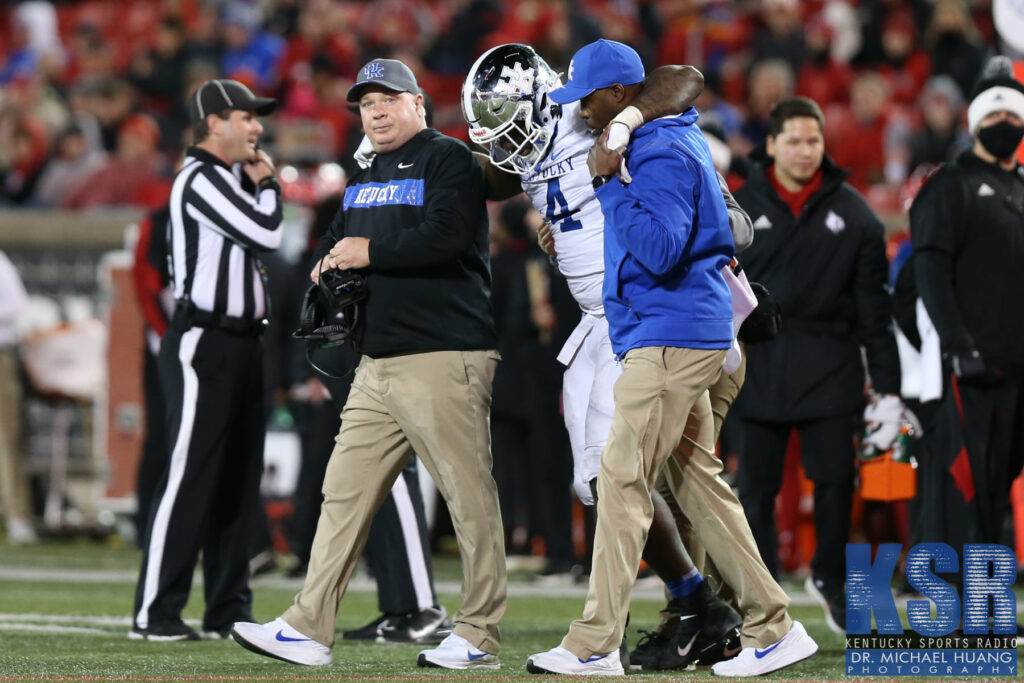 During his weekly call-in radio show, Stoops said it was "more serious" than some of the nagging issues Paschal has dealt with throughout the season.
"He's injured, he's banged up," Stoops said. "It's a little more serious than some of the things he's had (this season)."
No matter how significant or painful, Paschal is wanting to fight through and practice with the team. He certainly wants to suit up and play in the team's upcoming bowl game.
Will he, though? Stoops says they'll do whatever it takes to protect the senior standout.
"I know Josh, he wants to play, he wants to practice, but we have to protect him," Stoops said. "We'll keep a very close eye on him. You know, he definitely has an injury."
Paschal finished the regular season with career-highs in total tackles (52), solo tackles (24) and sacks (5). He's now racked up 137 tackles (72 solo), 13 sacks and three forced fumbles in five years as a Wildcat.