Medina Spirit, Kentucky Derby First-Place Finisher, Dies during Training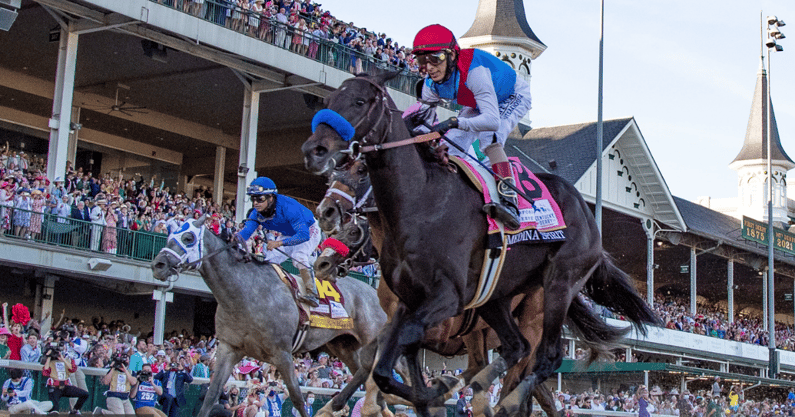 An ongoing legal battle to determine the winner of Kentucky Derby 147 has taken a dramatic left turn. The horse at the center of the controversy, Medina Spirit, has died.
Dr. Jeff Blea of the California Horse Racing Board confirmed that Medina Spirit died suddenly today after working five furlongs at Santa Anita Park. The cause of death is currently unclear.
Medina Spirit crossed the finish line first in the 147th running of the Kentucky Derby. Two weeks later the horse finished third in the Preakness. The thoroughbred most recently raced second to Knicks Go in the Breeders' Cup Classic. The colt won five of its ten starts for a career earnings of $3,545,200.
Ongoing Medina Spirit Legal Battle
Trained by Bob Baffert, what was supposed to be an historic victory for the trainer has turned into a lengthy legal battle. Medina Spirit failed its Derby-day drug test, testing positive for betamethasone, a commonly used anti-inflammatory that is forbidden on race day.
Medina Spirit was sidelined from the Belmont Stakes and Baffert was swiftly suspended from running races in New York and Kentucky. The Hall of Fame trainer is still appealing a two-year suspension from racing at Churchill Downs.
Over the weekend Baffert's legal team claimed a victory in the case to prevent a Kentucky Derby disqualification. Now the Kentucky Horse Racing Commission has a difficult decision to make — let the horse retain its crown or make a second disqualification in three years — one that will not be any easier following the horse's untimely death.