Meet Chris Rodriguez at KSBar and Grille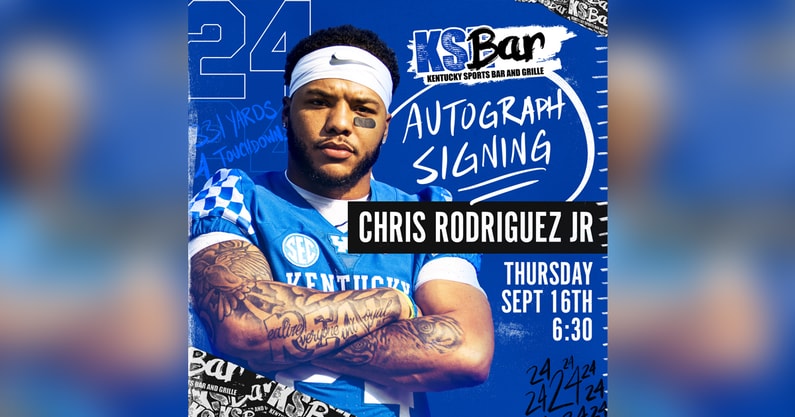 Fresh off a career-high in rushing yards against Mizzou last Saturday, Kentucky running back Chris Rodriguez will host a meet-and-greet and autograph signing for his biggest fans. The Preseason All-SEC junior will be at KSBar and Grille in Lexington this coming Thursday, September 16, beginning at 6:30 p.m. in the evening through whenever his hand gets tired, approximately 7:30 p.m.
Rodriguez is the current Co-Offensive Player of the Week in the Southeastern Conference so there is no better time than now to get out and meet him. A two-way street, Rodriguez is excited to meet the people who cheered him on for each of his 206 yards and three touchdowns against the Tigers last weekend.
Going? Autographs will cost $30 per signature and additional Chris Rodriguez merchandise will be for sale for C-Rod's biggest followers.
The pregame signing party starts Thursday night at 6:30 p.m. at KSBar and Grille before we watch the Giants at Jamin Davis's Washington in the Thursday Night NFL game.
See you there.