Memorial Day Saturday's Top 10
[caption id="" align="alignnone" width="2560"]
Richard Vogel | AP[/caption] Congratulations!  You made it to summer.  The three-day holiday weekend honors our fallen soldiers and acts as the de facto start of the summer season, even though there's still technically three more weeks of spring.  Kick back, relax and enjoy the wonderful weekend while I keep you entertained on Kentucky Sports Radio dot com.
BatCats Eliminated
When you think of summer, you think of baseball.  Unfortunately, you can't think of Kentucky baseball today.  Nick Mingione's Cats were eliminated in the SEC Tournament by South Carolina yesterday.  They beat the Cocks to start the tournament, but couldn't put the pieces back together after taking a late-night whoopin' from LSU on Thursday.
Bye-Bye National Seed
Kentucky got one win in Hoover, but they probably needed more than that to secure one of the Top Eight seeds in the country.  There's still a slim chance, but they likely won't be able to have home field advantage in the Super Regional.  You know what that means?  
Kentucky could play at Louisville for a chance to go to the College World Series.
It's poor form to count your chickens before they hatch, but if Kentucky can secure a Regional Championship at The Cliff, they have an opportunity to be the team to break the Cardinals' heart for the third straight year in the Super Regionals.  It'll be a tough ticket for the three-game series, but drinking Cardinal tears will be worth it.
KSR Night at the Ballpark was a Success...
https://youtu.be/0JS4508RlXc
...Except for the Dancing
The Dabs were fantastic, but everything else...not so much.
I think we won the dance off. pic.twitter.com/6aMs9E7oRW

– Drew Franklin (@DrewFranklinKSR) May 27, 2017
I think we can all agree that we've seen enough of Shirtless Ryan Lemond for one summer.
We're practicing our Tim Tebow runs for the @LexingtonLegend game tonight. pic.twitter.com/FTb0SKC4Vl

– Drew Franklin (@DrewFranklinKSR) May 26, 2017
Wynyard is Going to the FIBA World Cup
There's been plenty of speculation as to who will play for John Calipari and Team USA in the FIBA U19 World Cup.  We now know that one of John Calipari's players will be in Egypt, but he'll be on a different sideline.  Tai Wynyard will represent his home country of New Zealand at the games in July.  Prepare for more haka. https://www.youtube.com/watch?v=7B0Nbsv6uRc
Larry Looks Good in Gold
Former Kentucky offensive lineman Larry Warford got paid this offseason.  In his first action for the Saints, the new move suits him well. [caption id="" align="alignnone" width="960"]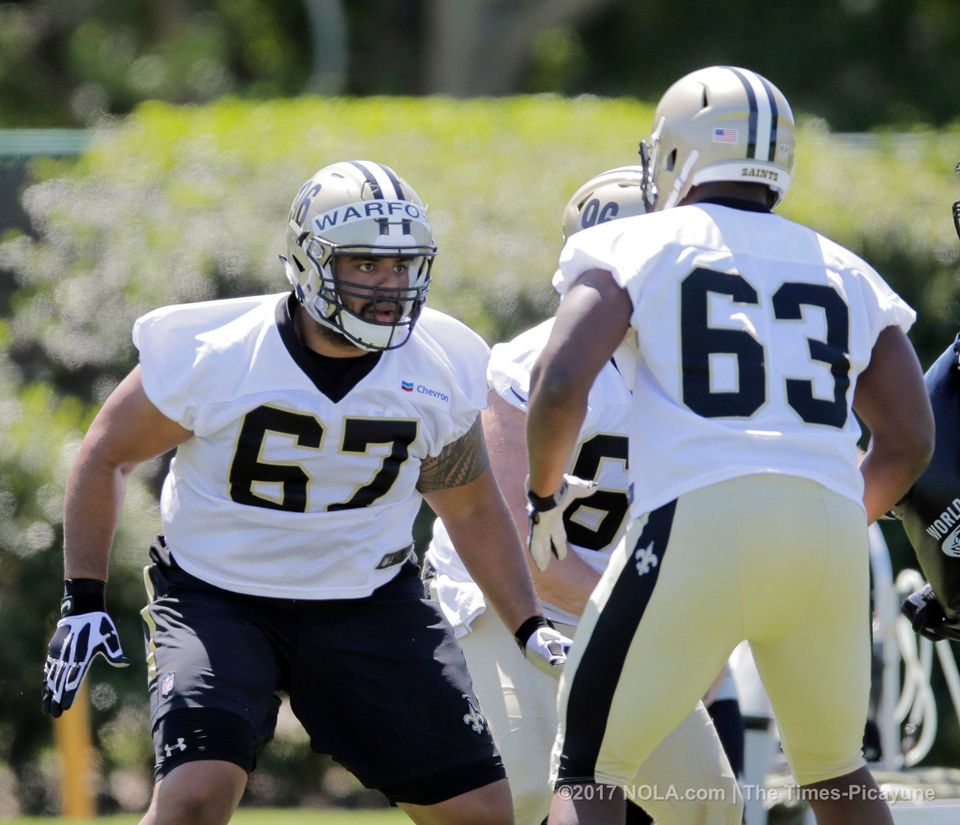 @jkatzenstein
[/caption]
Tip of the Cap to Steve Asmussen
The Hall of Famer became just the third trainer to ever collect 600 career wins at Churchill Downs.  He's still searching for the ultimate victory at Churchill Downs, but I have a feeling it will not be too long before he's celebrating in the Winner's Circle on the first Saturday in May.
You Should Hear Our Latest Podcast
If you haven't listened to
this week's edition of The Depth Chart Podcast
, you're missing out.  We've never received so much positive feedback from one show.  Bill Ransdell and Chris Chenault are fantastic in an hour and a half with Freddie Maggard.  There are plenty of funny stories, like starting brawls against Florida, but there's also a few emotional moments reminiscing about their former coach, Jerry Claiborne.  Do yourself a favor and make sure you
hear it all
before the end of the holiday weekend.
I Saw a Snake Kill a Frog
I don't care how many times I've seen snakes kill animals on the Discovery Channel, it's completely different when you see it in real life.  Not gonna lie, it was equally awesome as it was terrifying.  I'm just glad I wasn't in the water when it all went down or the emotional stress might've prevented me from working today.
Thank You
It's been a wild week for me.  I knew I was going to be a nervous wreck before asking my girlfriend Brooke to marry me, but I didn't know I was going to be
that
nervous.  Since we shared that wonderful moment Wednesday night, the support and love from everyone has been overwhelming.  #Blessed doesn't adequately describe it.  Moving forward, my fiancee and I are thrilled (and I just called her my fiancee for the first time, WOW).