Midseason All-SEC: Offense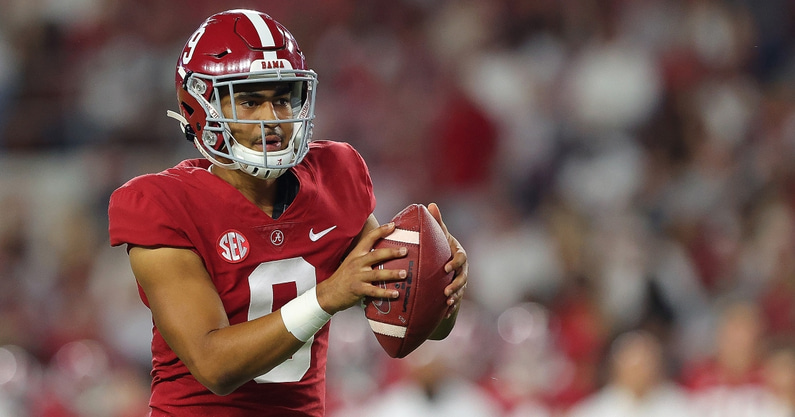 We've reached Week 8 of the college football season and just about every team in the SEC has played at least four conference games. That means we are halfway home and the college football season is almost over.
Say it isn't so.
There are still meaningful games to be played and we haven't even reached the football weather portion of the calendar. There is still a lot to look forward to over the next two weeks. In the SEC, it's looking like we're headed towards another Alabama-Georgia duel in the title game but that is just fine.
Since Kentucky is on bye this week, now feels like a good time to take a step back and see where the league stands. There is enough data available to pick out who the best players in the world's best conference have been.
KSR will start out on the offensive side of the football and Kentucky has a handful of players on Liam Coen's offense that have been having excellent seasons.
Quarterback
In the battle for SEC Offensive Player of the Year honors, it seems to be coming down to the league's top two quarterbacks.
Alabama's Bryce Young got the better of Matt Corral and Ole Miss in the 42-21 win in October but the race is still tight.
Young looks like a legitimate Heisman Trophy contender as the sophomore has thrown 24 touchdowns with just three interceptions. The former five-star recruit is completing nearly 70 percent of his passes and averaging over nine yards per attempt with a passing success rate of 54.91 percent. As of now, he is QB1.
However, Matt Corral and Ole Miss keep winning games even if his numbers have taken a step back from last season. The junior has seen his passing success rate numbers dip below 50 percent, but the California native is getting it done in other ways. Corral has eight rushing touchdowns and carried Ole Miss to a win against Tennessee due to his work on the ground.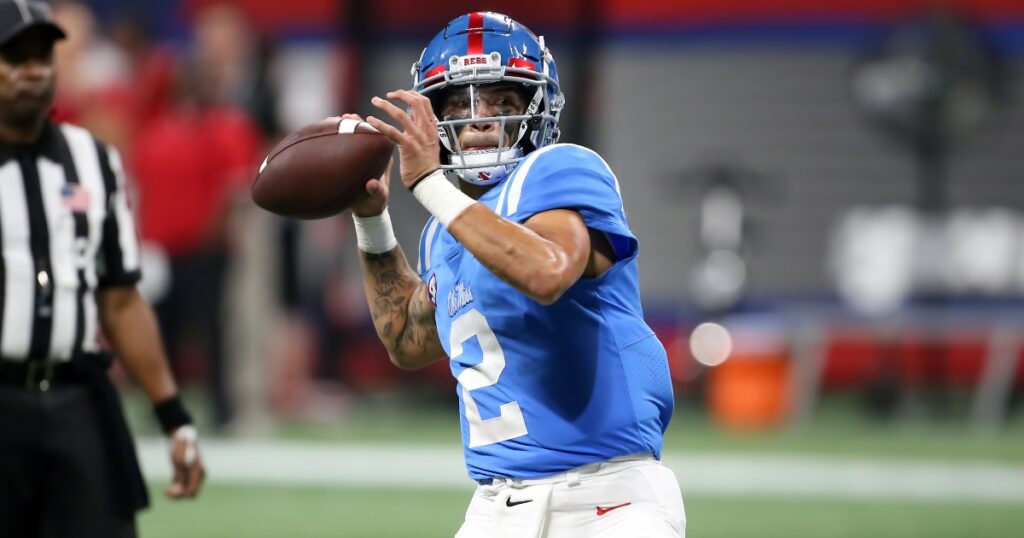 For third-team honors, Tennessee's Hendon Hooker is the man to beat at the moment. The Virginia Tech transfer has a passing success rate over 53 percent and has chipped in multiple big plays on the ground. Hooker has saved Tennessee's season while collecting 18 total touchdowns, throwing just one interception, and averaging over nine yards per attempt.
If JT Daniels can't get healthy, keep an eye on Stetson Bennett at Georgia. The former walk-on leads the SEC in passing success rate (56.1%) with a robust 12.1 yards per attempt average. If those numbers keep up, no one is touching Georgia this season.
Running back
Kentucky's Chris Rodriguez Jr. leads the conference in rushing yards (775) on a very efficient 6.1 yards per attempt with a rushing success rate of 54.33 percent. The redshirt junior seems like a lock to make the first team.
Behind him, there is a lot of competition. Alabama's Brian Robinson Jr. and Missouri's Tyler Badie are both on track for 1,000-yard seasons. Each senior is also a threat in the passing game.
Meanwhile, Tennessee's Tiyon Evans leads the conference rushing success rate (61.64%) with 486 rushing yards in five games. The junior college transfer has had issues staying healthy but he is a major big-play threat.
Don't sleep on Texas A&M's Isaiah Spiller who is less than 100 yards behind Rodriguez for the league's rushing title. LSU's Tyrion Davis-Price is also making a big push.
Wide receiver
After what was an unbelievable offensive season in the SEC, almost everyone has taken a step back in 2021. That has been confirmed at wide receiver.
The league is no longer graced with absolute superstars at the position, but there are still many quality players on the perimeter.
Kentucky's Wan'Dale Robinson currently looks like WR1 in the league and has carried the passing attack in Lexington while receiving an absurd 74 targets in seven games.
Following Robinson, Treylon Burks (Arkansas), Dontario Drummond (Ole Miss), and Jameson Williams (Alabama) all have a case for All-SEC honors.
LSU's Kayshon Boutte being knocked out for the rest of the season opened a big door in the league.
Tight end
Georgia's Brock Bowers might be the best true freshman in college football. The California native leads the Bulldogs in receptions (25), receiving yards (416), and receiving touchdowns (6). Bowers is a lock for All-SEC first team.
South Carolina's Jaheim Bell and Alabama's Cameron Latu have also made some noise. Meanwhile, Texas A&M's Jalen Wydermyer has next-level talent.
If Georgia's Darnell Washington turns it on to end the season, the Bulldogs could have the two top tight ends in the SEC.
Offensive tackle
Kentucky's Darian Kinnard is the best offensive tackle in the SEC. He should be penciled in at right tackle. Alabama's Evan Neal is the second best and should be penciled in at left tackle. Debating who is on the All-SEC team at tackle should not be an issue.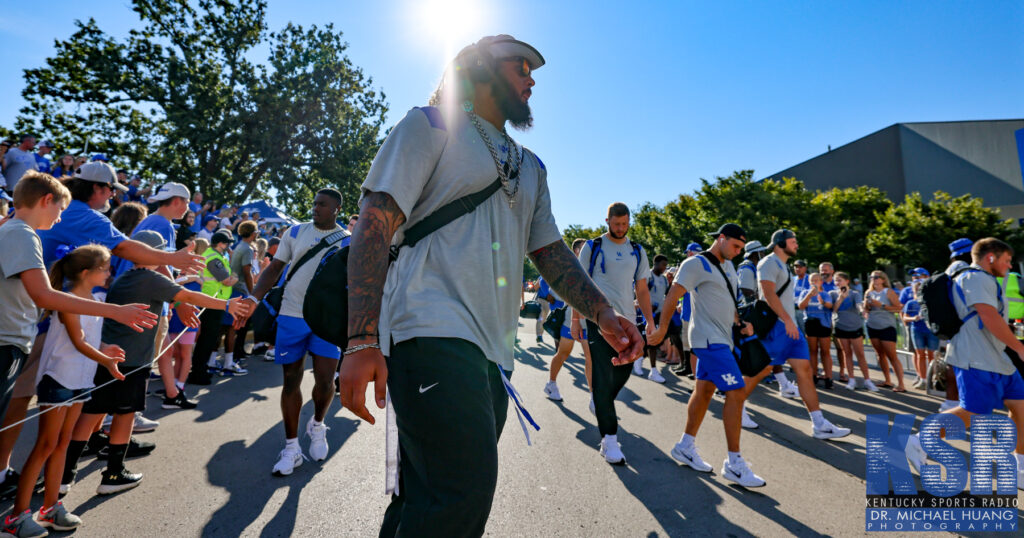 However, Mississippi State's Charles Cross is coming on strong and could make this a debate by the end of the season.
Offensive guard
There might not be a lot of Georgia flavor on the All-SEC offense, but Justin Shaffer deserves a spot. The veteran has been outstanding leading one of the better offensive lines in the SEC.
Texas A&M's Layden Robinson and LSU's Ed Ingram are other names to know when selecting All-SEC teams.
Center
Missouri's Michael Maietti entered the season as the top returning center in the SEC. The super senior has played up to standard, but some other players are making noise.
Kentucky's Luke Fortner is another super senior who switched from guard to center in the offseason and has given the Wildcats excellent play in the middle. Meanwhile, Ricky Stromberg paces a strong Arkansas offensive line.
The SEC has a ton of quality centers.