Midwest Charity Classic featuring top recruits has been canceled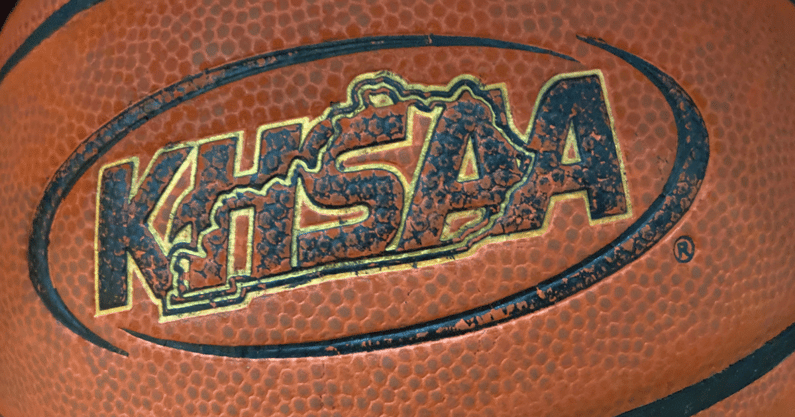 The Midwest Charity Classic, a one-of-a-kind night of basketball to benefit the Kentucky Flood Relief Fund of the American Red Cross, has been canceled. Originally scheduled for August 27 at Frederick Douglass High School, the event was set to feature the likes of Reed Sheppard, Travis Perry, Rob Dillingham, Xavier Booker, Mookie Cook and Flory Bidunga, among others.
More than a dozen four- and five-star recruits were set to participate in the regulation game, with proceeds set to help flood victims in Eastern Kentucky. Instead, the event has been called off due to complications with KHSAA rules.
ProCamps tells KSR that no replacement event will be scheduled and all ticket refunds will be honored.
Bylaw 9 forbids in-state student-athletes from participating in "any manner on any nonschool sponsored team in basketball," "any all-star game in basketball" or "any type of organized competition in basketball." These restrictions are from the first day of school through the day before the first legal day of practice.
Despite a clear caveat regarding Sheppard and Perry's game participation — the initial release indicated a waiver approval was necessary — the KHSAA announced Bylaw 9 would be enforced and "no waivers will be given."
"Association representatives are aware of social media discussions around a potential disaster recovery fundraising effort scheduled for an FCPS high school," the KHSAA announced. "As a reminder, Commissioner Tackett and the Board proposed an amendment at the 2021 Annual Meeting of the member schools that would have removed preseason restrictions in basketball under Bylaw 9. The membership resoundingly defeated the measure (50 yes, 145 no). …
"For this reason, it is clear that the wish of the membership is to have that rule enforced and accordingly, no waivers will be given."
This comes after both players offered to help with the event however they could without participating in the game itself. Whether that be participating in a 3-point contest, a skills competition or even coaching from the bench, both Sheppard and Perry were willing to help raise money however they were allowed.
"I hate it," Travis Perry's father, Ryan, told KSR on Friday. "I told those guys (ProCamps) when they asked that even if Travis couldn't play, he wanted to be involved in it because it was a good cause. He was going to come and coach, sit on the bench to cheerlead, whatever, you know? It's a mess. I hate that it all went down like that."
The Perry family understood the rule and knew it was clear, never looking to push it with the KHSAA and risk eligibility concerns going into the school year. Instead, the hope was that a loophole could be found with a waiver or exemption to allow the four-star guard to participate in some form or fashion considering the magnitude of the devastation.
Anything Perry could do to help, they were open to the opportunity.
"We knew what the rule was and we knew this was outside the rule," Perry told KSR. "I knew it would require the KHSAA to waive that rule for that one time. The bylaw is clear, and that's why we told them Travis would be willing to come and be a part of it even if he couldn't play. We knew not playing was a real possibility just because of the way the bylaw is read. … We were just going to be there and support it."
Sheppard, Perry and the long list of high-profile recruits originally scheduled to participate are no longer able to raise money for flood relief — with this all-star event, anyway. Should a new opportunity present itself, though, Perry is prepared to help.
"If there's stuff organized that's charity and beneficial to people from Kentucky, if Travis has a chance to be involved in it, he would definitely be involved," Perry told KSR. "He'd jump at the opportunity to do that. … We're always up for helping the next person, for sure."
They'll help however they can, whenever possible. That doesn't mean, though, they're not bummed out the Midwest Charity Classic didn't work out as planned.
"The talent they were bringing in on the two rosters was going to be really good," Perry said. "And then in the setting of a Kentucky high school gym? It would've been pretty cool."