Mike Anderson Defends His Players, Slams Dick Vitale on Finebaum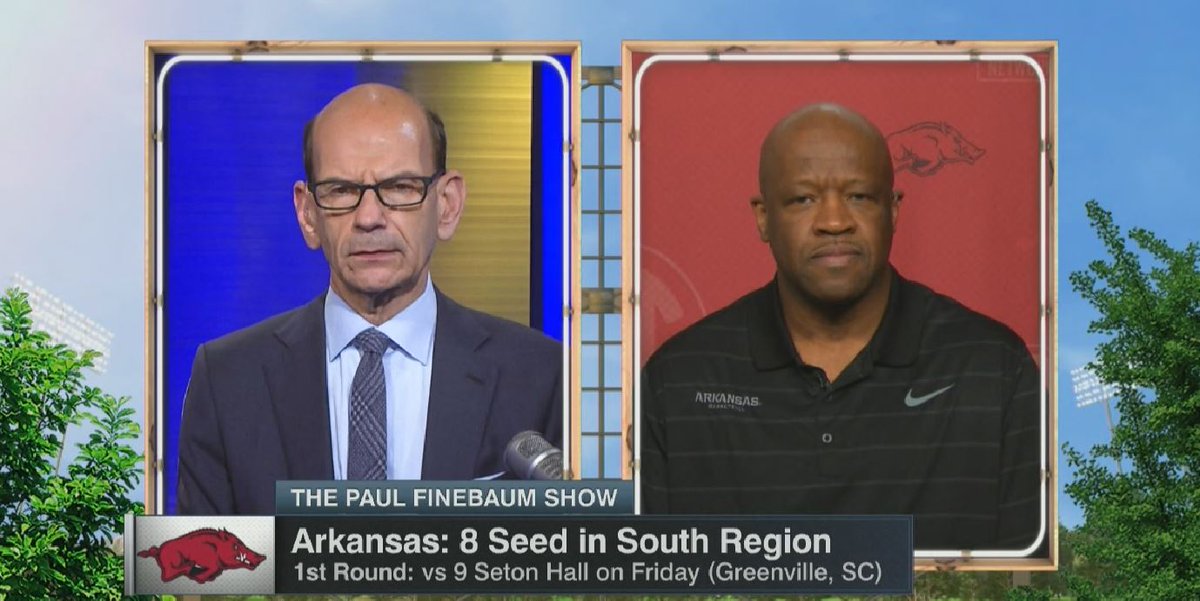 After yesterday's chippy finish to the SEC Championship, Arkansas head coach Mike Anderson defended his players. He told the media in the opening statement of his press conference: "It was unfortunate, but at the same time, I don't think anybody was intent on trying to hurt anybody." Anderson felt a little froggier on today's edition of The Paul Finebaum Show. Using stronger language, Anderson used a similar defense, starting with Dusty Hannahs' back-screen that sealed Arkansas' fate.  
"Obviously, he was protecting himself
.....I don't anything was of intent." "Protecting himself;" is that what you call this? https://twitter.com/Finna_Go_HAM/status/841000401507876864 On Moses Kingsley's call, this is how Anderson described it: "He made a hard foul.
I don't think there was any intent of maliciousness."
That's fair.  If Kingsley's hands were three inches higher it's no big deal.  Anderson also added this reasonable assessment: "The officials did what they were supposed to do.  They got him out of the game.  They did the right thing." https://twitter.com/Finna_Go_HAM/status/841001530115399680 During the defense, Anderson made time to throw plenty of shade Dick Vitale's way for his response to the call on Kingsley.  Watch it all unfold:
Mike Anderson had words for Dickie V after yesterday's game. pic.twitter.com/jGLRNOaVgA

– Razorbackers (@RazorbackersFS) March 13, 2017