Miss the GOP Gubernatorial Debate? Here's the podcast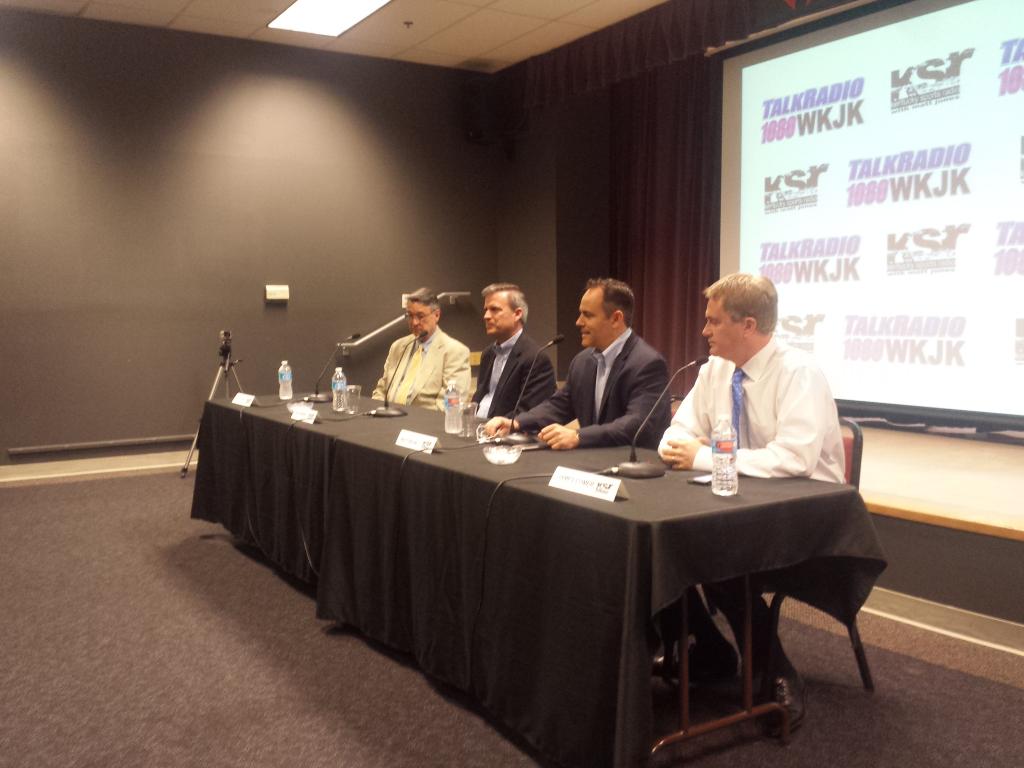 It was an interesting morning on KSR today as Matt moderated a GOP Gubernatorial Debate with Matt Bevin, James Comer, Hal Heiner, and Will T. Scott. The streaming numbers were THROUGH THE ROOF--
four times as many people listened to this than listened to the Kentucky Derby
. Dang, y'all. I've already shared the candidates' preferences on Rick Pitino and John Calipari, but here are some quick highlights of the rest of it: -- A few days ago, the Courier-Journal published some major allegations against James Comer, which Comer has vehemently denied. When asked,
Comer said he's working with a lawyer to take legal action against the Courier-Journal
for the story. Comer accused the Heiner campaign of being behind the story, which Heiner denied. -- Although Bevin, Scott, and Heiner said they don't think the allegations against Comer should disqualify him from the race,
Bevin dropped a big bomb, claiming that Heiner told him he knew things about Comer that were dirty a year ago.
 Of course, Heiner said Bevin was making that up. Bevin added that Heiner's campaign is made up of the "surliest and sorriest" types of people. -- From there, things got pretty tense, with Comer and Heiner in full attack mode.
Comer went as far to call Heiner the "Christian Laettner of Kentucky politics,"
a pretty heavy blow to an audience of Kentucky sports fans. Did you miss it? Here's the podcast: