Mississippi radio host says UK isn't anything special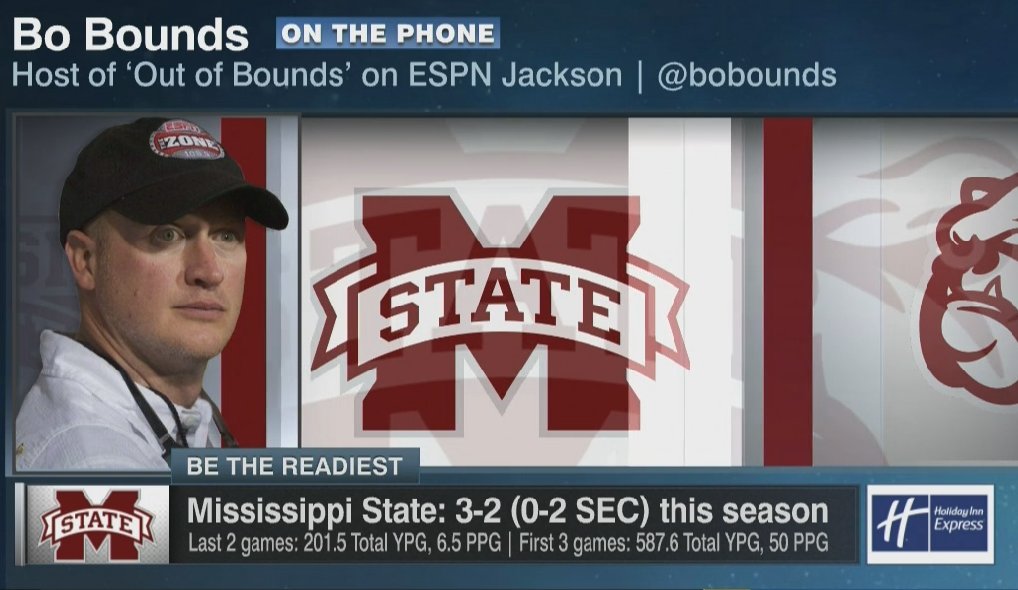 Bo Bounds is not impressed by your University of Kentucky Wildcats. The ESPN radio host from lovely Jackson, Mississippi was a guest on The Paul Finebaum Show today, and in speaking about Mississippi State's losses to Florida and Kentucky, he downplayed what the Cats have done so far this season. Here, read the entire quote:
"Kentucky and Florida, I don't think they really scare anybody. Kentucky is doing some cool things and it's a nice story, but I don't think they're really special or anything close to a top-15 team. So you've lost to two teams that are not dynamic and loaded, so to speak."
With all due respect to Mr. Bounds, who I'm sure is a wonderful voice for the Jackson community, the AP and coaches' polls disagree. Bounds' entire interview can be heard in Hour 2 of Finebaum's podcast
here
, but it's nothing special.