Missouri football facing travel issues due to airport construction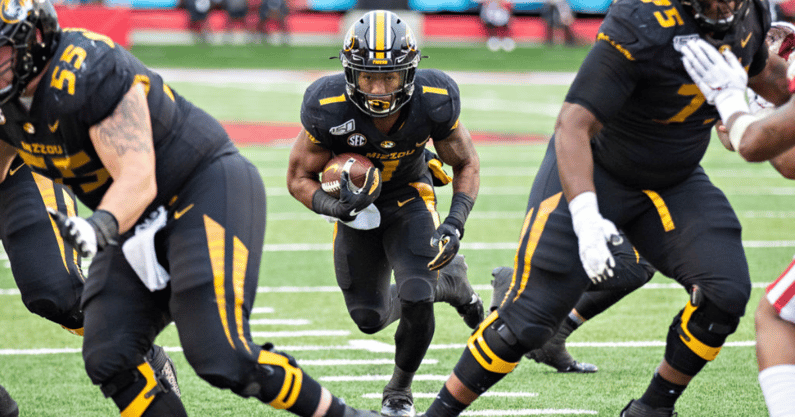 COVID-19 presented a ton of issues in 2020. Teams had to play in front of sparse crowds and game cancellations were an issue each weekend. We're returning to normal in 2021, but the Missouri Tigers are still facing a ton of issues.
Columbia Regional Airport is currently undergoing construction and this has led to some difficulties scheduling flights for Missouri football. The first time dealing with this will be this weekend's trip to Lexington.
Head coach Eliah Drinkwitz informed the media that half of the traveling party will have to leave from Columbia while the other half will have to depart from St. Louis airport which is a 112-mile drive. Potentially, no one can land in Columbia on the way back to Mizzou. That does not sound fun.
"We've got a little bit of a snafu because of the Columbia Airport being under construction right now," Drinkwitz told the media on Tuesday. "So we're having to change our travel a lot relative to what it's been. That's going to be interesting to see how we adjust to that adversity.
Instead of the normal travel day on Friday, Mizzou left Columbia on Thursday to deal with all of the issues. This creates an extra variable to go along with a head coach and quarterback going through their first real road challenge together. Mizzou is dealing with a lot of firsts this week.
"I think they're calling for a sellout, so we gotta work noise. That's totally different," Drinkwitz said. "Last year, you could yell out on the field and make play call adjustments. This year, I don't think we'll have the ability to do that.
Over at Ticketmaster, there are tickets available but they appear to be limited. A packed house is expected at Kroger Field with a big-game buzz leading up to the night kickoff. The noise and energy of the crowd have a chance to make a big impact on the game.
Add that in with the travel issues and Kentucky appears to have another advantage over Missouri entering Saturday.