Mitch Barnhart joins KSR to address Kentucky basketball speculation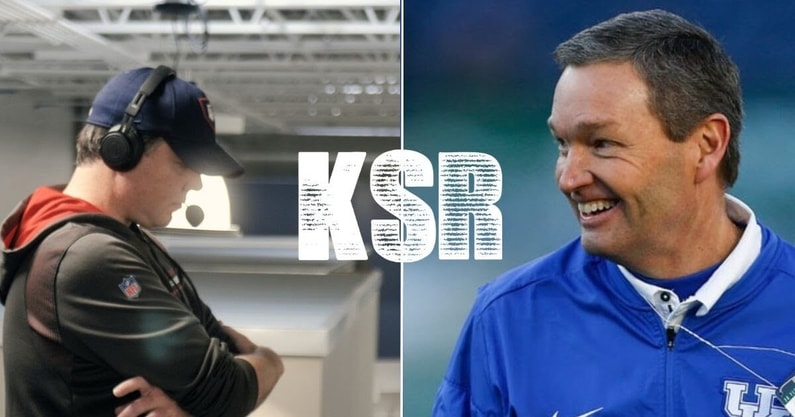 Amid outside speculation regarding problems within the Kentucky men's basketball program, it was time for UK Athletics Director Mitch Barnhart to address things publicly.
What is his personal relationship with head coach John Calipari? Did he really turn down Coach Cal's request for a new practice facility, despite the coach raising $30 million in private funds? What happened during the basketball school vs. football school debate this past summer? Did Barnhart tell Calipari to stand down when the head basketball coach was ready to apologize publicly?
And what about Calipari's request for support staff help, which was reportedly denied by Barnhart? Was that request actually made and if so, what was the AD's response?
Beyond the speculation and reports, what are his thoughts on the current state of Kentucky basketball? Does he believe a turnaround is coming this season? What is his confidence in the program overall?
Barnhart joined Kentucky Sports Radio on Friday to discuss it all and more, sitting down with Matt Jones for an exclusive 15-minute interview in hopes of putting the speculation to rest.
Miss the interview live or want to listen to it over again? KSR's got you covered with the full replay featuring footage from the show's live remote at Amteck in Lexington.
Take a look:
Subscribe to the KSR YouTube Channel for press conferences, interviews, original shows, fan features, and exclusive content.
What did you think of Barnhart's comments? Did he pour water or gasoline on the fire that is Kentucky basketball at this point?