Mitch Barnhart Pumps Brakes on New Basketball Dorm Construction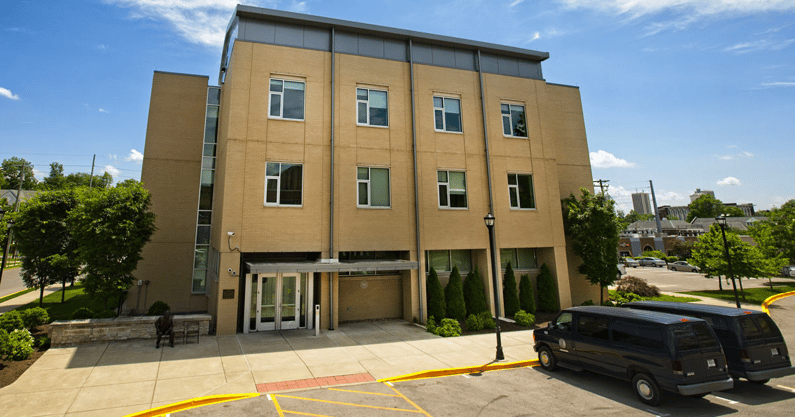 It doesn't sound like John Calipari is getting his new basketball dorms anytime soon. The Kentucky men's basketball head coach has publicly called for a new 'Taj Mahal' to house his team, but it was not included in this year's athletic budget.
The Courier Journal's Jon Hale had a wide-ranging conversation with Mitch Barnhart following last week's Board of Trustees meeting. That included asking UK's director of athletics if new dorms are on the horizon for the men's basketball program.
"I told him, I said we'll always look," Barnhart said. "But I think we've got a really good landscape, we've got a lot of really good things in Kentucky basketball."
In almost every interview Calipari has conducted this offseason, he's called for revitalizing the UK basketball facilities and a return to the "Gold Standard." From a conversation with Dan Issel and Mike Pratt in May:
"It is unacceptable that our facilities, when people look at men's basketball facilities on this campus, they don't go crazy. Like, 'Wow, you got it.' And then when the NBA comes in, I don't have to hear, 'Well, there are a lot of facilities better than yours.' No. This is Kentucky," said Calipari. "So that's part of all this stuff. Staying ahead of the game, keeping us at that level."
The Joe Craft Center basketball courts received a facelift this offseason.
Calipari is not the only coach looking for facility upgrades. UK is currently in the fundraising stages to get Mark Stoops a new indoor football facility. The ball is moving in the right direction, but there's no timetable on when UK can break ground to create an indoor facility with a full 120-yard football field.
"Our track issue in our indoor (facility) was a safety issue," Barnhart said. "We've had players that have physically gone down hitting that track and skidding. It's not safe. We can't run (football) practices safely. That building was 30 years old. It's a little different than some of the other things we're talking about, so we had to fix that.
"That's something that needs to be fixed. In order to do that, that impacts over 200 student athletes. That is an absolute concern, making sure we get that right. Then we'll just continue to build on that. We've got to keep in mind financial needs. What do our finances look like? What is our capacity in terms of institutional capacity in terms of where we fit into their plan? Then making sure we're just not doing something to say we did it, that there's purpose behind it."
The planned new football facility addresses a specific problem. New bells and whistles for the basketball program are further down the UK athletic director's list of priorities.