Mixed Emotions in the Locker Room
[caption id="" align="alignnone" width="1200"]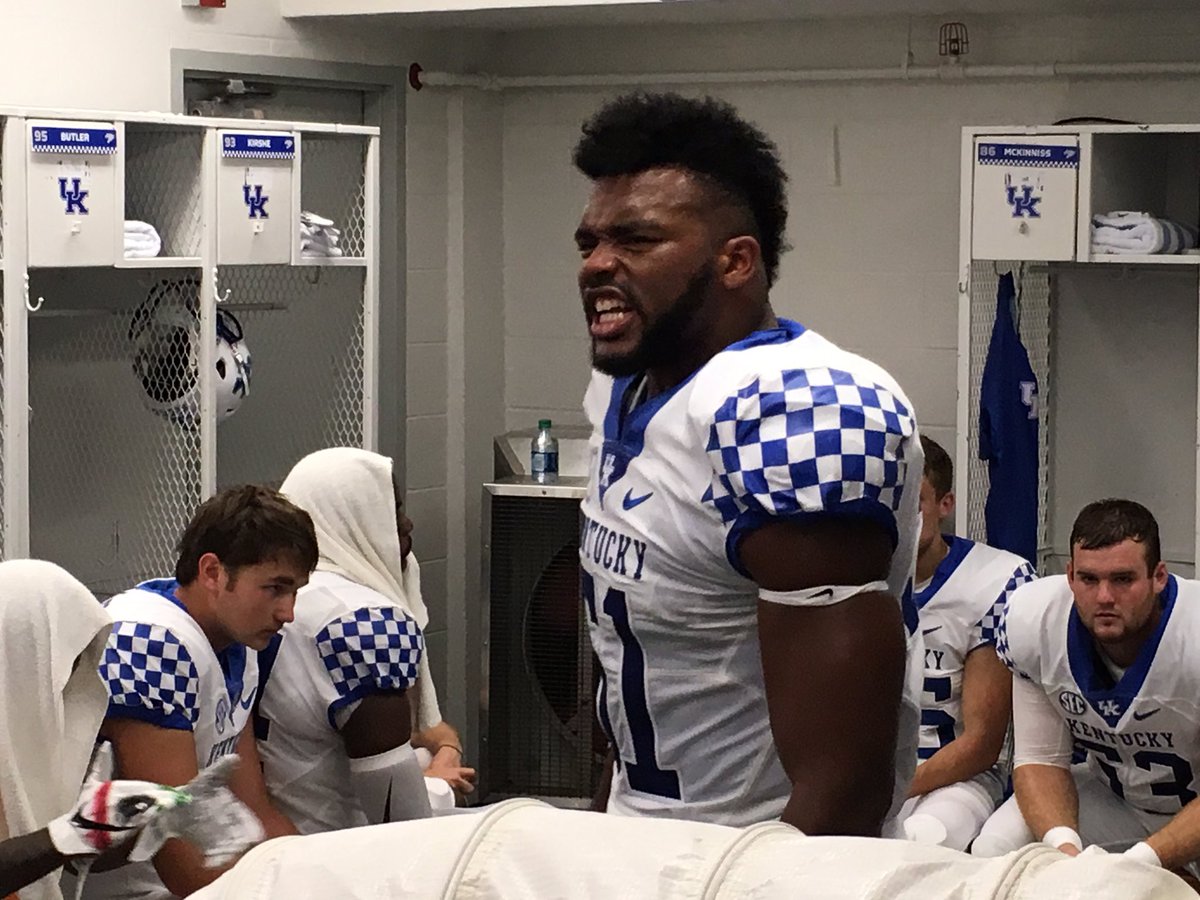 @UKFootball
[/caption] It was tough to get a read on the seven or eight players in the media room following Kentucky's 45-7 loss.  Some treated the blowout as "business as usual," while others could hardly find words to describe the defeat. Drew Barker's poor performance was something that could previously be considered inconceivable, but you couldn't tell after the game.  He was business as usual, sticking to the script with phrases like, "We've got to watch film and get back to work, " or "It's a long season." When asked if the first sack rattled him (it obviously did), he kind of laughed it off, "You never want that to happen on the first play.  I guess I was kinda," he stopped himself and realized, "Well I was blind-sided." Jordan Jones could not contain his anger.  A man who did not slow down in the second half, he was upset with his teammates who did. "Sometimes when we're down,
a lot of people on our team just tend to quit and think it's over
.  I don't think it's over until it's actually over.  I think as a whole team,
we need to work on fighting back."  
Jones does not believe there were any lingering side effects from last week, they just didn't execute as a team. "It was everyone, not just one person.  The whole team." There was contentment, anger and sorrow.  Boom Williams could hardly find words to answer questions, physically and mentally beaten down by the loss. Blake McClain did his best to keep his chin up.  This game meant a lot to him.  To lose the way they did was unbearable.
"It hurts more because I'm from here.
 Florida didn't recruit me. I know a lot of guys over there."  He paused, turned away and took the air out of the room with a sigh. "What can I say?