Monday Night News and Views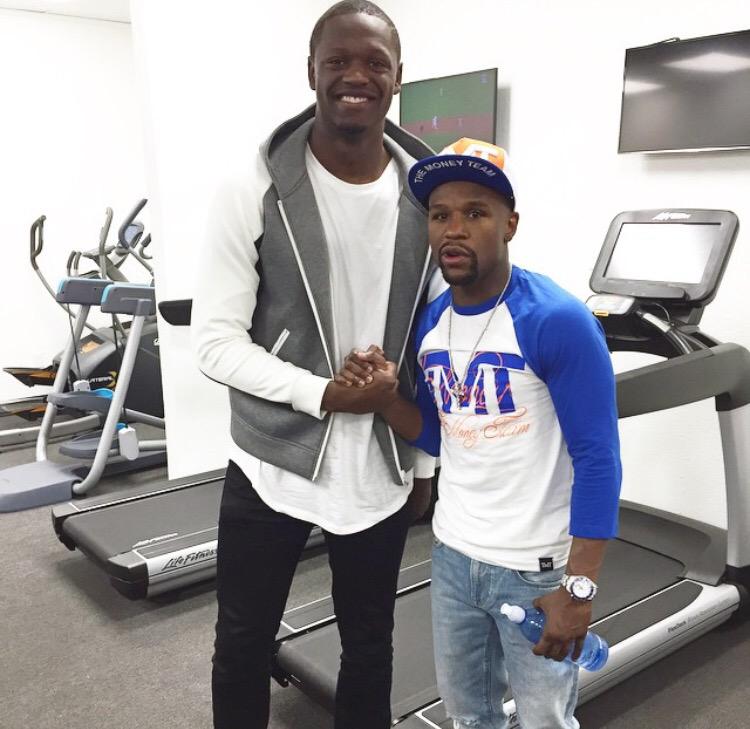 Floyd Mayweather is less than two weeks away from the biggest fight of his career and he invited a former Wildcat to watch him work out in Las Vegas today. Julius Randle, who attended Mayweather's last fight in Vegas, was a spectator in the gym for Mayweather's Monday training session. He posted a photo with the champ on Instagram earlier tonight, showing the height difference in the two professional athletes. During an appearance on 
SportsNation 
last week, Randle was asked to pick Mayweather or Pacquiao in the Derby night main event, and he picked Mayweather to remain unbeaten. He then set a new record on the show's punching bag machine: Can we say Julius is now a member of The Money Team?  
Coach Cal turns to another option in the post.
Add Ebuka Izundu to the short list of names on what's left of John Calipari's 2015 recruiting board. A former Charlotte commit, Izundu was granted a release when the 49ers' head coaching duties changed hands this offseason. He had recently narrowed his final list to Tennessee, Cincinnati, Miami, Connecticut and Charlotte, but you can throw Kentucky in the mix now that Calipari plans to meet with him in Atlanta next weekend. Inzundu is the No. 22 power forward in the class according to 247 Sports, but he is unranked by Rivals and ESPN Recruiting. He is No. 231 overall in the 247 Composite Rankings. For you fans wanting more four-year players, here ya go. It's too bad we're in need of an immediate contributor right now. Looking at you, Cheick... https://twitter.com/cheick_diallo13/status/590312845709070336
Cal will visit Jayson Tatum tomorrow.
Tatum, ESPN's No. 1 player in the 2016 class, has long been a priority for the Cats. He will open his doors for Calipari tomorrow in St. Louis for an in-home visit. He recently cut his list to St. Louis, Kentucky, North Carolina and Duke. Kentucky was the first to offer him, long, long ago.
Cal will also visit Malik Monk tomorrow.
A short private flight away in Arkansas, Malik Monk will also host Cal for an in-home visit. Monk is another top five player in the 2016 class.
Stop what you're doing and vote for Anthony Davis to win the NBA's Community Assist Award.
Davis is up for the season-long NBA Cares Community Assist Award and he could use your help in the fan voting. To give him a vote, simply use #NBACommunityAssist and #AnthonyDavis on Twitter, Instagram or Facebook this week and use it as many times as you'd like. Fan voting accounts for 50 percent of the decision and you can vote as many times as your little heart desires, this week and this week only. #NBACommunityAssist #AnthonyDavis
Rest in peace, Commonwealth Stadium grass.
Crews began removing the grass from Commonwealth Stadium on Monday, seen below in this photo from the renovation's live cam.
The stadium will soon add a synthetic surface for the Cats to beat Florida, Tennessee and Louisville on next season. The Bermuda grass currently being removed has been in place since 2005, making it older than half of Devin Booker's fan base.
Did you catch Bernadette Locke's SEC Storied?
Because I didn't. I forgot. Whoops. If you're like me, you can catch it again at these times over the next 24 hours on the SEC Network: 1:00 am, 
1:30 am, 
8:00 am, 
9:30 am and 
11:30 pm.
A young girl wrote a letter to Dakari Johnson and it's awesome.
Young Ava Mahone is going to meet her favorite player tomorrow and she wrote this letter to give to him at his signing: [caption id="" align="alignnone" width="527"]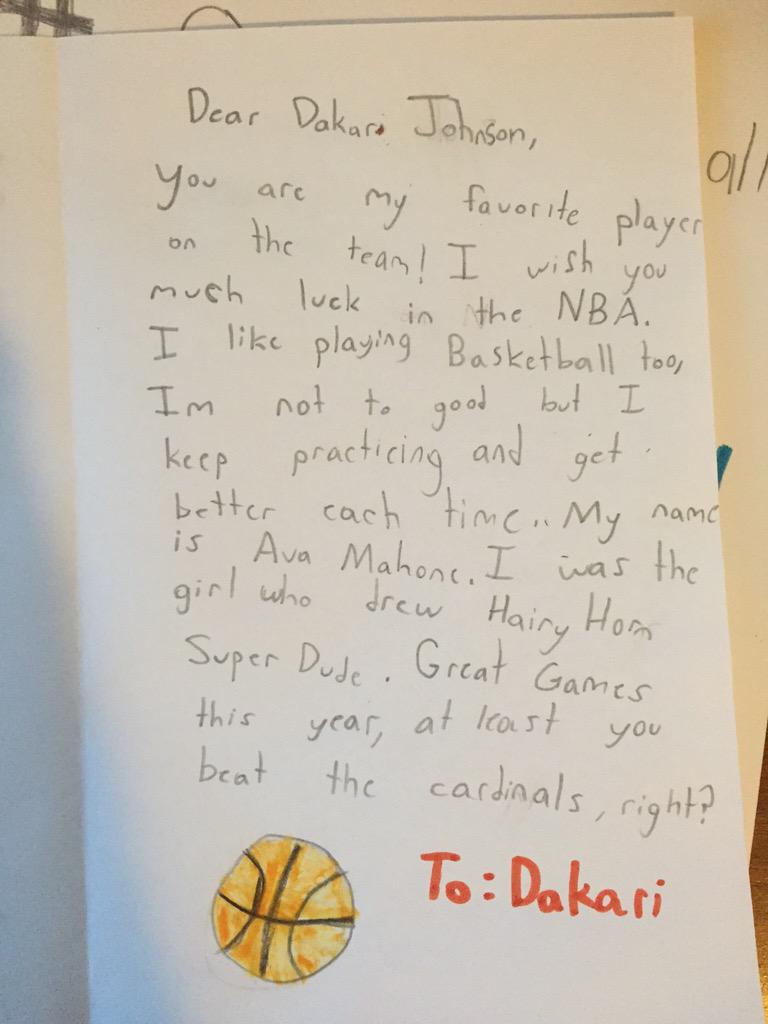 @mmahone75
[/caption] "At least you beat the Cardinals, right?" Ava gets it.
Anthony Davis vs. Steph Curry and the Warriors right now.
For my money, that's about as good as NBA basketball gets. Anthony Davis is a future MVP, Steph Curry is this season's MVP, and Golden State as a team is basketball porn. Throw in the best crowd in the league and this is must-see TV. Time for me to log off and enjoy it. Buh bye now.