More former Kentucky Wildcats make Top 25 NBA players lists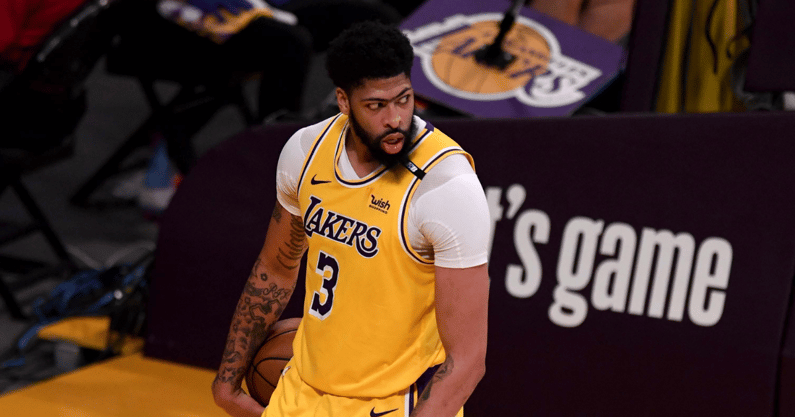 On Wednesday, we broke down a slew of former Kentucky Wildcats who were ranked among the Top 50 players in the NBA. ESPN dropped Nos. 50-26 while Sports Illustrated did the same with Nos. 30-11. In total, seven different one-time 'Cats were ranked among those groups. But wait! There's more.
On Thursday, ESPN and Sports Illustrated dropped the next batch of rankings. ESPN rolled out Nos. 25-6 while SI unveiled Nos. 10-1. And wouldn't you know it: even more former Kentucky hoopers made the cuts. Let's talk about them.
ESPN NBA Rank (Nos. 25-6)
24. Karl-Anthony Towns, Minnesota Timberwolves (previous rank: 23)
As I wrote about here on Wednesday, Karl-Anthony Towns should demand a trade from the Minnesota Timberwolves, especially if he's widely considered as a top 25 player in the league–Sports Illustrated gave KAT a ranking of No. 23 in its list. The Wolves fired the GM just a few days out from media day and under a month before the season-opener for what was discovered to be an extramarital relationship with a staff member.
Just get him out of Minneapolis, please.
21. Bam Adebayo, Miami Heat (previous rank: 13)
Sports Illustrated gave Bam Adebayo a ranking of No. 22, so the two outlets are consistent on where he stands, as well. He probably wasn't entirely worthy of his No. 13 ranking to begin last season, so this feels more appropriate for the 24-year-old big man.
15. Devin Booker, Phoenix Suns (previous rank: 17)
Either ESPN and SI decide to exchange notes or both outlets are just really high on the same former Kentucky players. SI slotted Devin Booker just one spot behind ESPN at No. 16.
9. Anthony Davis, Los Angeles Lakers (previous rank: 2)
His No. 2 ranking last season was not justifiable at the time and after a down year hampered by injuries, Anthony Davis' new ranking reflects that. He's a clear Top 10 player in the league, but claiming he was better than LeBron James, Giannis Antetokotumpo, or Kevin Durant was a stretch then.
Sports Illustrated NBA Rank (Nos. 10-1)
9. Anthony Davis, Los Angeles Lakers (previous rank: 7)
And as you might have guessed, the two outlets agree once again, this time down to the exact number. Both ESPN and SI agree that Davis is the ninth-best player heading into the 2021-22 season.
Sports Illustrated's Top 10
10. Kawhi Leonard, Los Angeles Clippers (previous rank: 3)
9. Anthony Davis, Los Angeles Lakers (previous rank: 7)
8. Joel Embiid, Philadelphia 76ers (previous rank: 10)
7. James Harden, Brooklyn Nets (previous rank: 4)
6. Luka Doncic, Dallas Mavericks (previous rank: 9)
5. Nikola Jokic, Denver Nuggets (previous rank: 8)
4. Steph Curry, Golden State Warriors (previous rank: 4)
3. LeBron James, Los Angeles Lakers (previous rank: 1)
2. Giannis Antetokounmpo, Milwaukee Bucks (previous rank: 2)
1. Kevin Durant, Brooklyn Nets (previous rank: 6)
The 2021-22 NBA season will tipoff on Oct. 19 when the Milwaukee Bucks host the Brooklyn Nets at 7:30 p.m. EST on TNT.