My Greatest Fear as a Kentucky Football Fan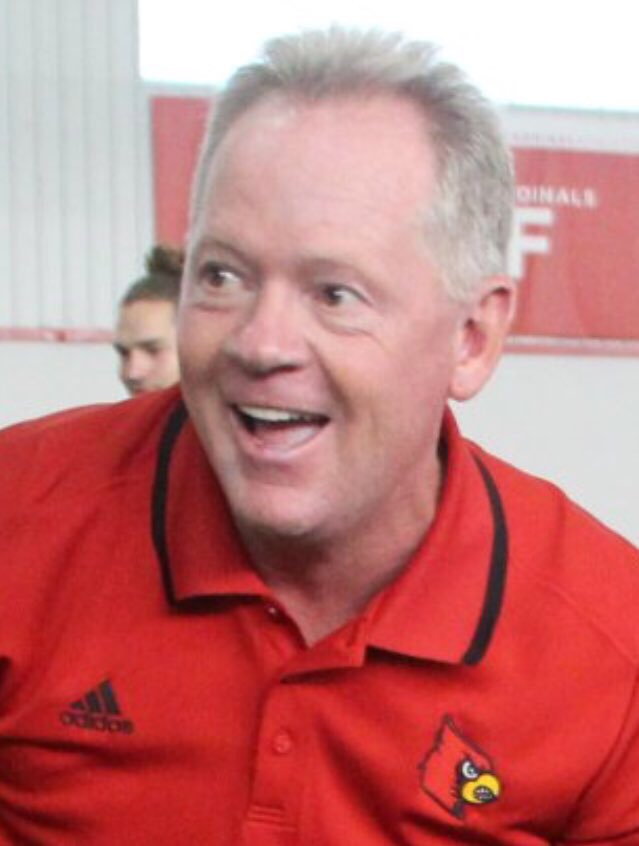 My worst nightmare is Bobby Petrino.  
I fear that Petrino will dominate Kentucky football like John Calipari has dominated Louisville basketball
. Unfortunately, I believe Bobby is going to be Kentucky's white whale.  We got him once at Arkansas, but that's it.  In his first stint at UofL, he won four Governor's Cup.  At WKU, he handed Mark Stoops his first loss as a head coach.  When he returned to UofL.....this is the part I can't get over. The scariest thing Bobby Petrino does is make quarterbacks really, really, really, really good.  In his first two years at UofL he has played four quarterbacks against the Cats. FOUR.  The backups came in when Kentucky was up more than two scores.  Last year the Cats revealed that Lamar Jackson is Petrino's next great quarterback.
If Kentucky held onto that 21-0 lead
at home
, maybe Jackson wouldn't have been given the keys to the offense right away.  Maybe Kentucky would have gained unprecedented momentum heading into 2016.  Instead,
the window to beat Bobby and retake the Governor's Cup closed
. Even if they didn't have a great defense this year, which they do, Lamar Jackson could beat Kentucky by himself.  
Kentucky can't beat Louisville with Jackson at quarterback
.  Especially after having an entire offseason to learn from Bobby Slapdick.  To make matters worse, this year's game is at Papa John's. Once Jackson's tenure is over, (hypothetically he leaves after his junior season), the Cats will have lost seven straight to UofL.  SEVEN.  After that is an unknown I don't even want to imagine. My unpopular opinion is a fear that I can't contain any longer.  Even though I'm glad the Cats didn't take Petrino in when Joker Phillips was relieved of his duties, I'm not looking forward to the Governor's Cup for the foreseeable future.
For more unpopular opinions, listen to today's show.