Nate Sestina on Sacramento Kings Summer League Roster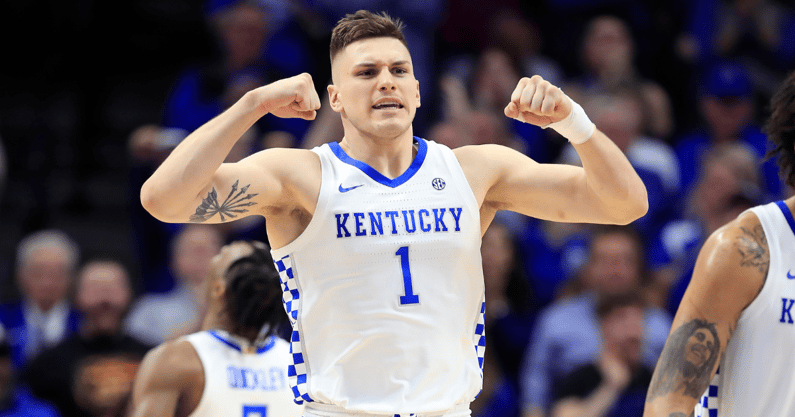 Nate Sestina is getting another shot to play in the NBA. The former Kentucky Wildcat will be taking his talents to the West Coast to play with the Sacramento Kings in the NBA Summer League.
This is not the NBA Summer League you're thinking of in Las Vegas. Sestina will be in San Francisco July 2-5 for the 4th annual California Classic Summer League. The Kings will be joined by the Warriors, Heat and Lakers.
Sestina played for the Utah Jazz in the 2021 NBA Summer League before taking his talents overseas. He won an Israeli league title, then spent time playing in Turkey. Last week he signed with another team in the Turkish Super League, Turk Telekom Basketball Club.
The former Wildcat forward is hoping to parlay his Summer League stint into another NBA contract. He had a cup of coffee with the Brooklyn Nets in Nov. 2020, and later played for their G League affiliate. Timing has not always been on Sestina's side. His one season at Kentucky was cut short by the COVID-19 pandemic, and slowed his roll into the professional ranks.
He spent the first four seasons of his collegiate career at Bucknell, then transferred to UK for one final post-grad season. The 6-foot-9 forward appeared in 28 games for the Wildcats, including seven starts, where he averaged 5.8 points and 3.8 rebounds in just under 20 minutes per game. Sestina shot 50.7 percent from the floor and was an efficient 40.7 percent from distance while playing in Lexington.
Best of luck to Nasty Nate this summer in California.