National Signing Day is tomorrow
Dave "The Chosen One" Ulinski signing with Kentucky in 2008.
Tomorrow is college football's National Signing Day, the day when high school football players can formally sign their letter of intent to the university of their choice. If things go the way Joker and his staff are hoping,
Kentucky is on the verge of signing one of the school's top classes in history
.  This year the in-state talent is much deeper than it's been in a long time and the Cats are hoping to capitalize, with Danville's Lamar Dawson leading the way. With the exception of Eastern's Jon Davis, all of Kentucky's current verbal commitments are expected to officially sign tomorrow.  Check out that list
here
. Now let's take a brief look at some of the big names on Kentucky's recruiting board.
Lamar Dawson, Linebacker
(Boyle County) Rivals: 4-star, #3 position, #45 overall Considering: Kentucky, Tennessee, Oregon, USC Kentucky HAS TO sign Lamar Dawson. There's no other way to look at it.  Of course, Kentucky needs him because he is a PARADE All-American linebacker, but more importantly, Kentucky has to sign Lamar Dawson because he is a Kentucky boy. It will look awful for Joker and his staff if they let an in-state player get away. Especially when his position coach at Kentucky, Chuck Smith, is also a Boyle County native. Prediction: Kentucky
Glenn Faulkner, Safety
(East St. Louis) Rivals (****) #8 Position, #128 Overall Committed to: Kentucky Faulkner is still committed to Kentucky and is expected to sign his LOI tomorrow. Prediction: Kentucky, obviously.
Jon Davis, Tight End
(Eastern, Louisville KY) Rivals (***) #31 Position Scout (****) #7 Position Committed to: Kentucky Considering: Illinois, Louisville Jon Davis committed to Kentucky in December of 2009 but that commitment has pretty much been retracted.  Davis will announce his decision tomorrow at 1:30 and many believe it is now between Illinois and Louisville. Kentucky still has a shot at sealing the deal but at this point it's all up in the air between the three schools. Davis isn't necessarily a must-have talent for Kentucky.  His real importance lies in the UK/UL recruiting battle in Louisville. Prediction: "Sorry, Kentucky."
Bubba Tandy, Athlete
(Christian County, Hopkinsville KY) Rivals (***) NR Position, #10 In-State Considering: Kentucky, Marshall Tandy visited Kentucky last weekend and really enjoyed his visit. But he really likes Marshall too. The Cats are selling Tandy on using him as a Randall Cobb-like wide receiver, while Marshall sees him as a defender.  I have no idea which way he's leaning but one would think the kid would want the ball in his hands.  We'll find out tomorrow. Prediction: Kentucky
Daryl Collins, Wide Receiver
(Gadsden, AL) Rivals (***) #84 Position Committed to: Alabama? Kentucky? Collins originally committed to Alabama but decommitted when he was asked to grayshirt.  Now both Scout and Rivals.com say Daryl Collins has re-committed to Alabama and agreed to grayshirt.  But Aaron Cordero of Bleed Blue Kentucky is hearing Collins committed to Kentucky during his official visit this past weekend.  The smart money would be on Collins to Alabama but we'll still keep an eye on things in Gadsden until the LOI is signed. I don't know Aaron's source but I hope they're right.  Anyone switching from Alabama to Kentucky, regardless of skill or position, would be a great addition. Prediction: Alabama
Clint Tucker, Defensive Tackle
(East St. Louis) Rivals (***) #37 Position Committed to: Illinois Clint Tucker is a high school teammate of Kentucky commit Glenn Faulkner.  Tucker originally committed to Kentucky back in May but now he's pretty solid to Illinois. However, Joker and his staff haven't given up on pursuit of the defensive tackle. Let's hope for a miracle. Prediction: Illinois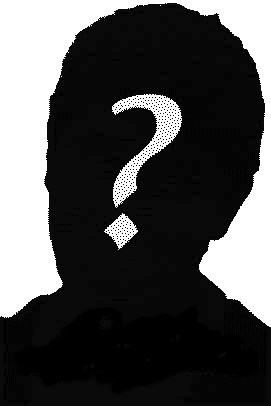 Surprise?
Last year we were all shocked by Miami running back Brandon Gainer sending his LOI to UK when he was considered a lock to UCF.  Expect Joker and his staff to bring in another name we didn't expect to see this year when it's all said and done.