NBA passes new rules that could mean former Kentucky stars play more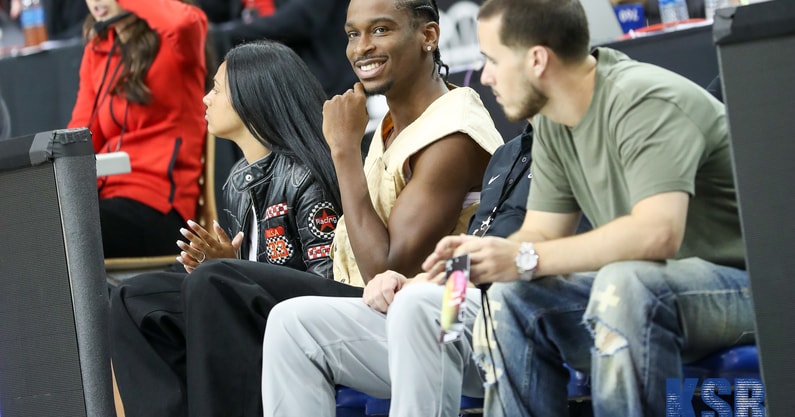 Tanking and the NBA share a special kind of relationship. It is the same type of toxic dynamic you might see between an addict attempting to get over their vice. Once a major problem, small steps have been made to curb the bad habit, but the allure of better draft positions often leads coaches and team executives to fall off the wagon.
Last season, the Portland Trail Blazers shut Damian Lillard down for the final 10 games of the regular season in a clear effort to maximize their lottery chances. The Blazers went 1-9 over that stretch which helped them land Scoot Henderson with the third overall pick in the NBA draft.
Similarly, the Dallas Mavericks benched Luka Doncic in their final game of the regular season even though they had a chance to make the playoffs, as doing so would have subsequently forfeited the 10th overall pick as it was protected as part of a trade. The Mavericks lost, got fined, but secured that coveted top-10 pick.
From the NBA's perspective, not only do decisions like this undermine the integrity of the game, but it also negates the ability for fans to see stars play in person. Teams often only make one trip per year to arenas of the opposite conference, giving fans only one chance to watch them play. Parents explaining to their kids why their favorite NBA player was healthy but still sat on the bench is something the NBA was to eliminate as much as possible, especially with ticket prices continuing to increase exponentially.
The Player Participation Policy
The league's latest attempt to kick this bad habit passed unanimously with the Board of Governors this week. Dubbed the Player Participation Policy, the NBA used alliteration to help draw attention to the new rules that seek to limit star players resting. Here are the highlights:
No more than one star player can rest in a game. That means both Devin Booker and Kevin Durant cannot sit for the Phoenix Suns if they are both healthy.
Teams must ensure that stars play in nationally televised and in-season tournament games.
No more long-term shutdowns like we saw last season with Damian Lillard.
Teams must maintain a balance between the number of one-game absences for a star player in home games and road games with a preference for those absences to happen in home games.
Teams must ensure that healthy players resting for a game are present and visible to fans.
Penalties for violations of these rules also got more severe. The NBA will incorporate a fines system for teams that begins with $100,000 for first offenses, $250,000 for second offenses, and $1 million more than the previous penalty for each additional fine.
Kentucky players impacted
What constitutes a star player, you ask? Good question, the NBA's new PPP defined that too. Players qualifying for these rules include anyone who made the All-Star or All-NBA teams in any of the three previous seasons. That is about 50 players in total, or 11 percent of the league.
Out of those 50 players who qualify as stars, seven are former Wildcats. Bam Adebayo, Shai Gilgeous-Alexander, De'Aaron Fox, Julius Randle, Anthony Davis, Devin Booker, and Karl-Anthony Towns could all see an uptick in play, although none of them have necessarily been major offenders of this policy in the past.
Many of the players on this list from Kentucky are on playoff-contending teams with Booker and Davis on teams with title aspirations. Tanking might not be an option for them, but load management will no longer be something fans need to be concerned about.
Overall, this won't completely fix things. Addicts are going to revert to their vices when top-tier draft picks are on the line, but it will help somewhat and might assist in seeing your favorite former 'Cat play an extra time or two this season.