NBA reportedly expects to lower draft eligibility age to 18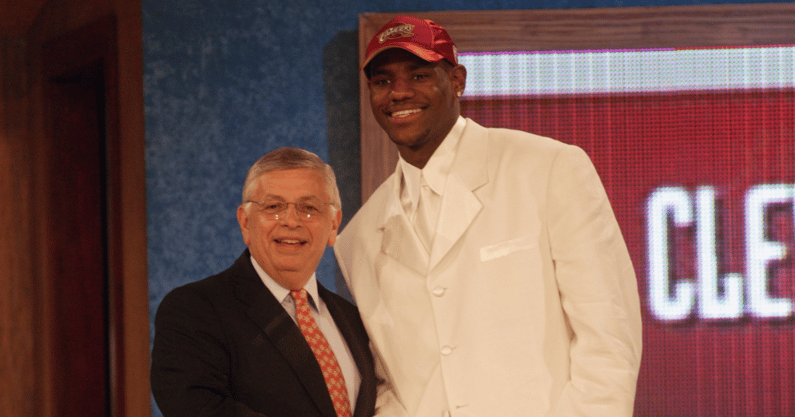 Is the one-and-done era coming to an end?
According to The Athletic's Shams Charania, the NBA and the league's player association (NBPA) are "expected" to drop the age eligibility for the NBA Draft from 19 years old to 18, which would once again allow high school players to make an immediate leap to the pros. Charania reports that the rule would go into effect beginning with the 2024 NBA Draft, meaning the current group of high school juniors (and beyond) would be eligible.
The league and NBPA are expected to agree on moving the age eligibility for the NBA Draft from 19 years old to 18, clearing the way for the return of high school players who want to make the leap to the NBA, per sources with knowledge of the discussions.

Shams Charania, The Athletic
The NBA and NBPA are expected to mutually opt out of the current collective bargaining agreement, which can be done on Dec. 15. Before that happens NBA commissioner Adam Silver, NBPA executive director Tamika Tremaglio, and parties from both sides will begin to talk through creating a new CBA, with a meeting set for as early as next week, per Charania.
There are plenty of items to discuss regarding a new CBA, as Charania mentions in his article. Topics such as players-only funds for post-playing careers, mental health designations, and player/fan interactions were specifically mentioned. But for our purposes, the likelihood of 18-year-olds soon being able to jump straight to the NBA will have an immediate impact on top college programs such as Kentucky.
It won't dry up the talent pool completely for the top-ranked schools, but it sure will deplete it.
Again, this rule wouldn't go into effect until the 2024 NBA Draft. So all of Kentucky's current 2023 commits such as Justin Edwards, Robert Dillingham, and Reed Sheppard, will already be on campus and will have played a year of college ball by the time the 2024 Draft rolls around. It's the classes beyond that will step into this new world, which hasn't existed since the NBA first changed the age requirement to 19 back in 2005.