NCAA will allow non-coaching staff members to participate in practice this season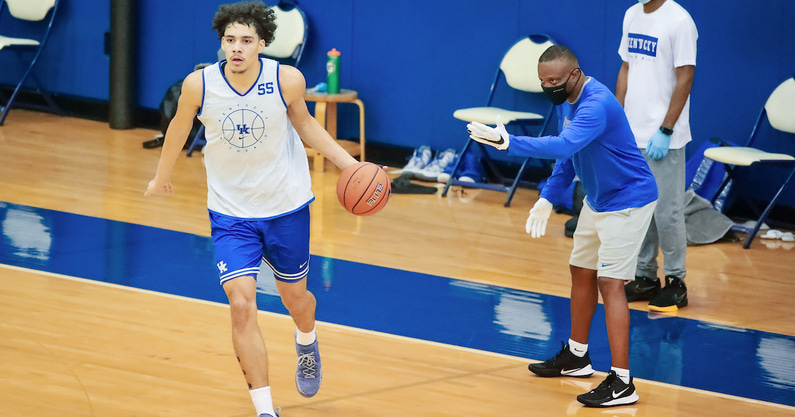 In June, the NCAA Division I Council approved a waiver to allow two non-coaching staff members to conduct instructional, on-court activities during the summer access period. Today, the council extended that waiver through the 2021-22 men's and women's basketball seasons. For Kentucky, this means Bruiser Flint will be able to help out in practice. When Orlando Antigua and Chin Coleman joined the staff in May, Flint shifted from an on-court assistant coaching position to associate to the head coach, a role previously occupied by Tony Barbee.
The council originally made the change in part due to "the increased need for countable coaches to be recruiting after a dead period that lasted more than a year." The recruiting live period lasts through November 7, and as we've seen over the past week, John Calipari and his staff have been all over the country trying to build their next mega-class.
Coaches around the nation are surely happy about this news, but none more so than Tom Crean:
Does this also mean TJ Beisner can start running drills?
NCAA speeding up rule-changing process
The Division I Council also approved a new process to change outdated or irrelevant rules. Currently, rule changes can be proposed in the summer to be voted on in either January or April. Now, rule changes can be introduced at a meeting one month and voted on as early as the next month. Logic!