'New Guys' Make Their Mark in First Two Weeks of UK Football Preseason Camp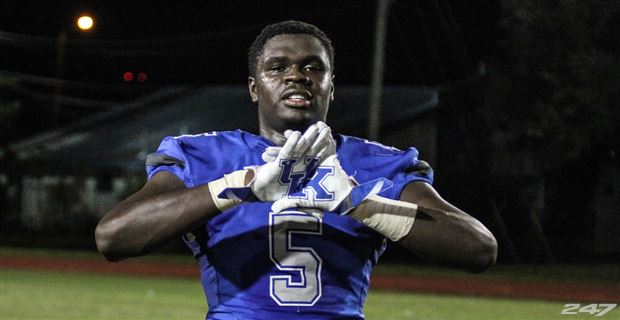 After two weeks of preseason camp, we now know which newcomers might be able to contribute to the Kentucky football team this fall.  
Lynn Bowden

has received a ton of attention
, but a few of his fellow freshmen, and some of his wide receiver competition, have done more. The two offensive newcomers that have received the most praise are wide receivers
Isaiah Epps and Josh Ali
.  In his first scrimmage as a Wildcat,
Ali scored a touchdown
. In the trenches,
Sebastian Dolcine and Naasir Watkins
have received more reps than normal, but the ones who have shown John Schlarman the most are the redshirts, most notably Henderson's
Mason Wolfe
. "He's one guy that's definitely stepping up and I think progressing nicely," Schlarman said earlier this week.  "
Drake Jackson
is coming along.  He's taking advantage of the reps he's getting.  I'd say
Tate Leavitt
, I think he's gotten better the last couple of days. "All of those guys basically redshirted last year are now getting a lot of reps and we're looking to see what they can do and what they can bring to the table because a lot of those older guys have played a lot of games.  They've been in the fire.  We kinda know what they can do, but now we're getting them in shape and getting them reps also, but it's time to see what these younger guys can do.  Test them, get a lot more out of them in training camp and see where they're at." On the defensive side of the ball, Matt House mentioned a name today we haven't heard much of in the first two weeks of camp:
Jordan Wright
, the outside linebacker pictured above.  With Josh Paschal sidelined as a little "dinged up," Wright brought the heat on the edge. "I thought Jordan Wright did some good things, especially rushing the passer," House said. "He's done a great job and he's continued to come along." The two other top performers in the defensive trenches are defensive tackle
Calvin Taylor
and nose guard
Quinton Bohanna
. There's a long way to go for all of these players, but their great start has put them in a position to potentially play this fall.