Next Man Up: Jarred Vanderbilt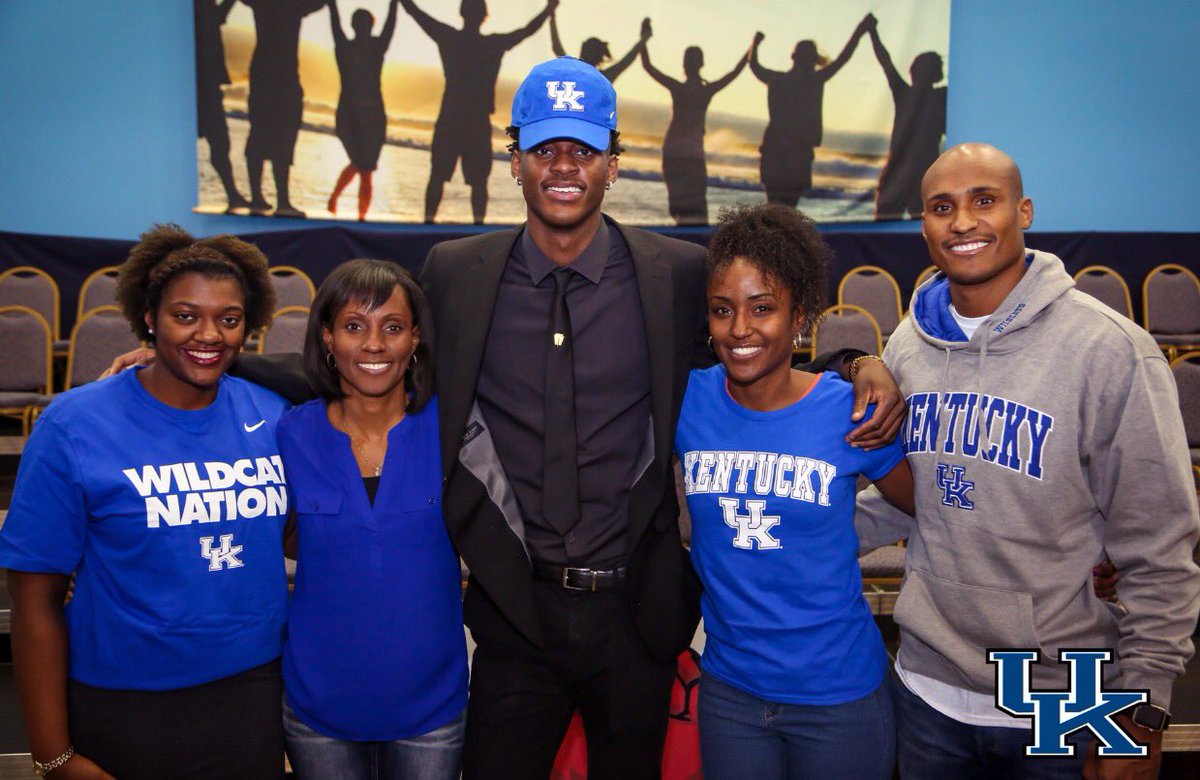 We may still be in the heat of the 2016-17 basketball season, but plenty of attention lies on the absolutely ridiculous recruiting class coming in next season for John Calipari and the Kentucky Wildcats. One of the stars headed to Lexington this summer?
 5-star SF Jarred Vanderbilt.
Vanderbilt committed to Kentucky back in December, where he joined Quade Green, PJ Washington, Nick Richards, and Shai Gilgeous-Alexander en route to the No. 1 recruiting class in 2017. 5-star SG Hamidou Diallo later enrolled for the Spring semester, but he will be joining the Wildcats next year, as well. Out of Houston, Texas,
Vanderbilt broke through as a national target back in 2012 as a middle schooler
, but the majority of his interest came as a freshman in high school. He wasn't the tallest guy out on the court at all times, but his silky-smooth handles and ability to finish at the rim turned heads, and phone calls from various colleges started pouring in. "I was getting attention in middle school, but in 9th grade was when people started calling my school and trying to talk to my parents," Vanderbilt said.  "My phone started blowing up." Within the span of just a year, Vanderbilt shot up several inches and his soft touch at the rim soon became a powerful flush, dunking over hopeless defenders standing in his way. Throughout the next few years, he kept growing, but
his guard skills remained.
"I hit a growth spurt from 5'10 to about 6'4 transitioning from middle school to high school and I just kept growing from there, but the guard skills just stuck with me," he said.  "I learned how to get my own rebound and initiate the offense. I don't always have to look for the point guard as soon as the ball touches my hand." At
6'9, 220 lbs
., Vanderbilt separates himself as one of the most unique athletes in the country. With elite court vision, passing ability, exceptional rebounding and lockdown defense, he's already getting compared to the likes of
Lamar Odom and Thaddeus Young.
With that, he became one of the most coveted recruits in the class. "My freshman year, most of the schools recruiting me were most of the local schools in Texas, like Texas A&M, UT, and Houston. That summer after playing EYBL of my 9
th
grade year, that's when the bigger name schools like Kentucky came in. From there, my recruitment was non-stop." "Two-way player" and "versatility" seem to be the most common phrases thrown around in reference to Vanderbilt, and rightfully so. With the help of his
7'1 wingspan
, he has the ability to defend four positions on defense, making it tough for opponents to do much of anything with the ball in their hands against him.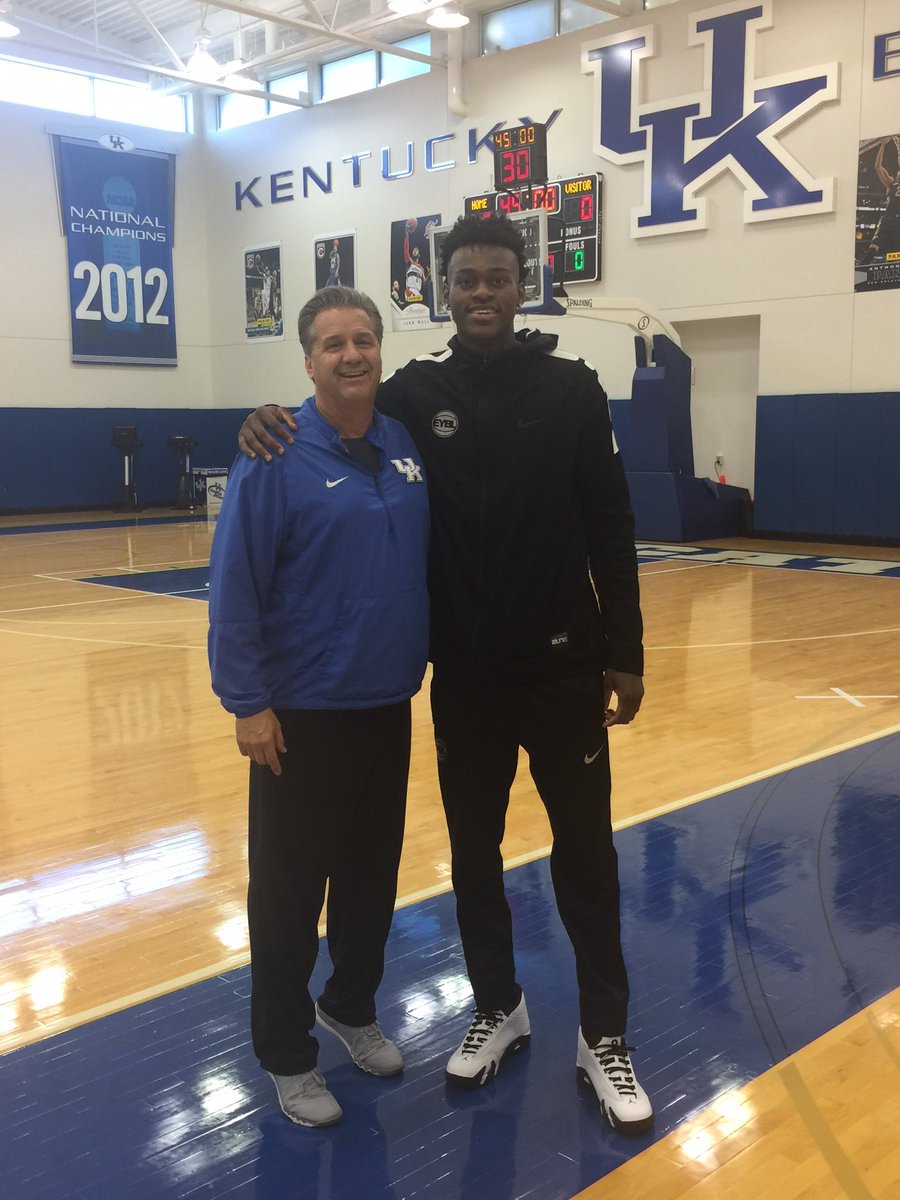 For Vanderbilt, that defensive presence separates him from all of the other recruits in the class, which should come as music to the ears of Kentucky fans. "
I actually love to play defense
. I'm able to switch and defend four positions on the floor, sometimes five. It's something I've just always been able to do." As far as weaknesses go, Vanderbilt understands his jump shot is still a work in progress, but has optimism he'll be able to open the floor with some practice. "I've been working on extending my range, trying to become a consistent three-point shooter. With some work there, I really feel like I can open up the floor when I get to UK." Vanderbilt's recruitment came down to
Kentucky, UNC, TCU, and Oregon
, with the Wildcats obviously winning out. He said when it came to UK, the winning tradition and playing with great players was the selling point. "I had it down to one or two schools pretty much the entire time, and I knew UK was where I needed to be. They come together for one common goal and that's to win. I love to win and I love to be around great players.
The goal is to win a National Championship
, so I feel like Kentucky was the best place for me to grow on and off the court as a player and as a person." As we all know, Calipari's pitch is unlike anyone else's in the country. He doesn't promise minutes or shots a game, rather the opportunity to compete against the best every day in practice and grow as a player. Vanderbilt was sold almost immediately. "I knew from the start I'm not going to have the ball 30 minutes a game at Kentucky, and the ball is not always going to run through me like some of the other schools pitched," Vanderbilt said.  "Calipari told me we were going to have a great team, a top player at every position, so I was going to have to earn it. I'm ready for that challenge."
A few weeks back, Vanderbilt received nominations to participate in the
McDonald's All-American Game and the Jordan Brand Classic
, joining PJ Washington, Nick Richards, and Quade Green to the list of Wildcats with bids. "As a basketball player growing up, that's one of your childhood dreams. Just to be on that list with all of the greats to ever play the game of basketball is a real honor. I noticed all the UK guys are on the same team, so hopefully they can throw that lineup in to give you all a taste of what's to come next year." UK may have four recruits in both events, but that doesn't mean the recruiting season is over for the Wildcats. The two biggest targets left on board for Kentucky are
Kevin Knox
and
Mohamed Bamba
. Vanderbilt has done his best to recruit each of them to UK, staying in their ears as decision time inches closer. "We would love for Kevin and Mohamed to join in. I've talked to both of them here and there. Both of them are taking their visits now so I try to keep in touch just to see where they are with interest in UK. They're both versatile players and would really fit in with what we're bringing in." With Vanderbilt, Diallo, Washington, Richards, Green, and Gilgeous-Alexander already in-fold, Kentucky is stacked going into next season. Add in one or both of Knox and Bamba?
We're talking about something special.
"This is one of the greatest recruiting classes, for sure for Cal,
but maybe even of all-time
. Having those two join would only solidify that for us."
@JackPilgrimKSR