NFL Cats in Action Tonight
[caption id="" align="alignnone" width="584"]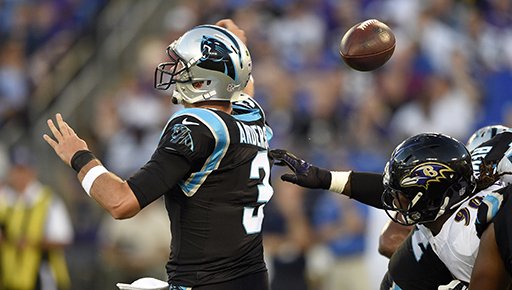 Za'Darius Smith forced a fumble on this QB sack in his first preseason game earlier this week, via @ExCats. [/caption] Olympic hysteria has captivated most of the nation, but there are still a few football junkies out there looking for a fix.  For those that can't get enough, there are plenty of former Wildcats starting their 2016-17 season today.
4:30 Seahawks and Chiefs, NFL Network 
7:00 Colts at Bills 
8:00 Chargers at Titans
Avery Williamson and Wesley Woodyard, Titans
8:00 Cowboys at Rams, ESPN
Jordan Swindle and Josh Forrest, Rams
Preseason football probably won't help, but reports from the Cats' first scrimmage probably can.  Keep an eye out for updates in the next hour.