NFL suspends Mike Edwards 3 games for violating COVID-19 protocol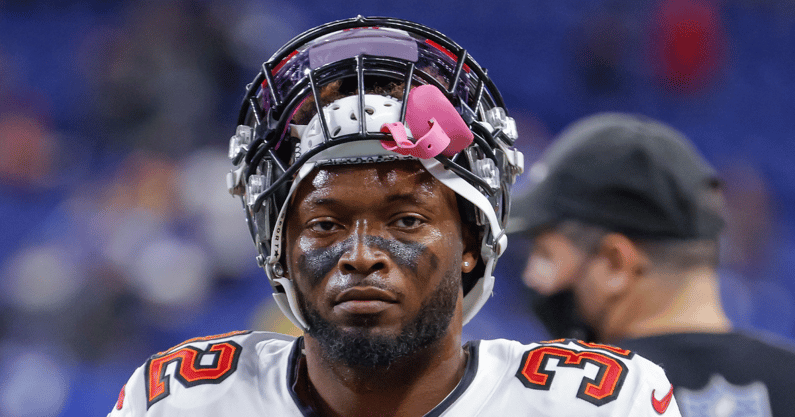 After getting off to the best start of his still-young NFL career, Mike Edwards has suffered a setback with just six regular seasons game left in the 2021 season. The former Kentucky Wildcat won't be missing time due to injury, though.
According to multiple reports, Edwards, along with his Tampa Bay Buccaneers teammate Antonio Brown, has been suspended (without pay) for the next three games as a result of violating the NFL's COVID-19 protocols. Both Edwards and Brown were allegedly caught misrepresenting their vaccinations status against the coronavirus. Neither will appeal the decision.
Edwards, who is in his third season with the Bucs after a standout career playing safety at Kentucky, has proven to be a talented young defensive back in the NFL. You might recall from earlier this season when he ran back not one, but two pick-6s in the same game against the Atlanta Falcons. Edwards was later named the NFC Defensive Player of the Week for his play.
Through 11 games played in 2021, Edwards has recorded 35 combined tackles, one for loss, three interceptions, seven pass deflections, and one forced fumble.
Shortly after news of the suspension broke, the Buccaneers offered up this statement:
"We appreciate the League's timely handling of this matter and recognize the importance of the health and safety protocols that have been established. We will continue to implement all league COVID-19 protocols."
Both Edwards and Brown will be eligible to return when the Buccaneers face the Carolina Panthers on Dec. 26. ESPN's Jeremy Fowler reports that they are now vaccinated against COVID-19.