No new territory for Kentucky in CFB Empires Map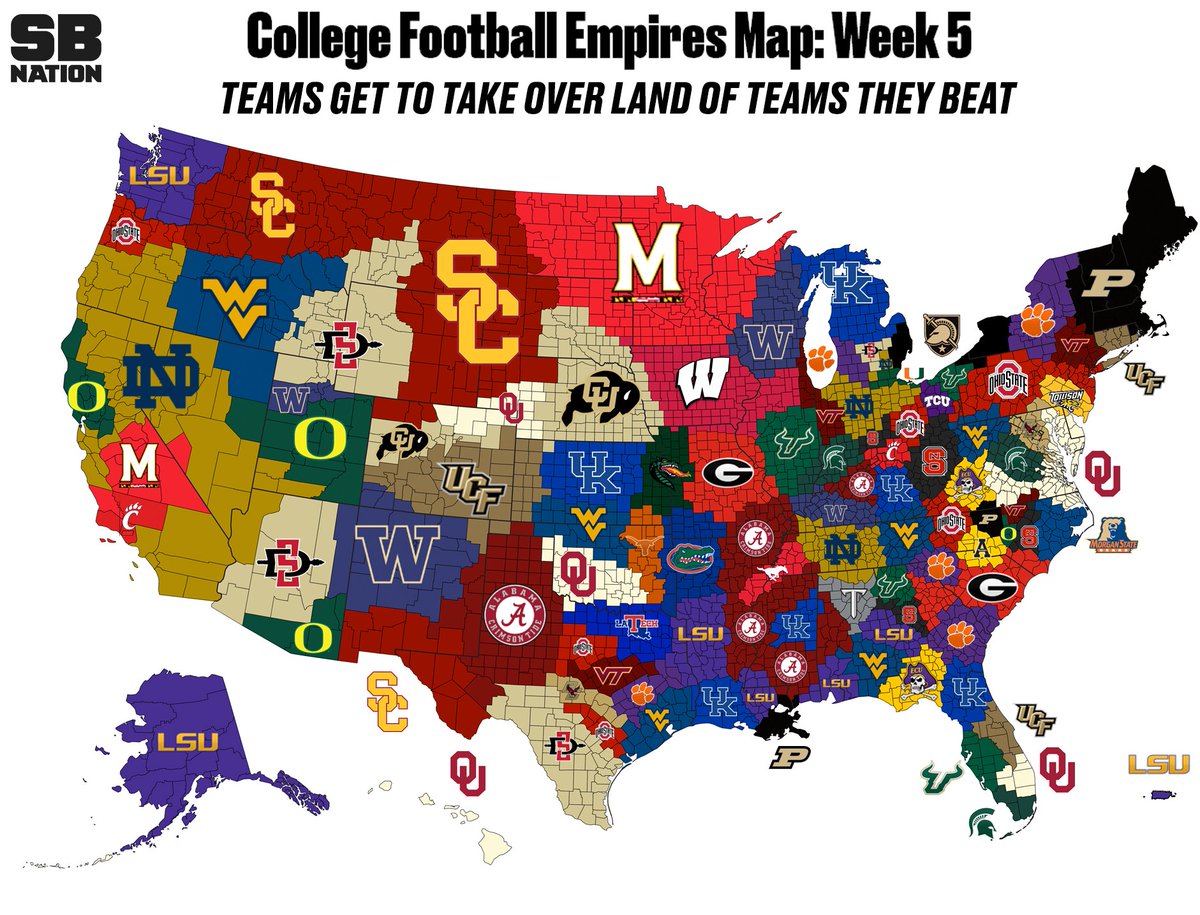 Week 5 of the College Football Empires map is done and there is no new territory for Kentucky, but Kentucky still has a lot of territory. In fact, if you were to count up all of the counties,
Kentucky is second to Alabama in counties controlled
.
Counties 1. Alabama - 241 2. Kentucky - 189 3. Maryland - 185 4. Notre Dame - 168 5. West Virginia - 163
By the looks of it, a win at Texas A&M won't do much for Kentucky's territory, either. The Cats will only be fighting to keep ahold of what they have now. The Georgia game is when they make their move into world domination. To see more on this week's movement, check out the entire map
here
.