Northeastern Conference Championship Preview
But the allure of the game, keeps calling your name.
Tonight at 7 pm on ESPN2,
the
Northeast Conference Tournament Finals
will be played in
Brooklyn
as the
Long Island University-Brooklyn Blackbirds
take on the
Mount Saint Mary's Mountaineers
. The game will not be taking place in the Barclay's Center, unfortunately, but rather the
LIU "Wellness Center."
Beyonce and Jay-Z are looking for a sitter for Blue Ivy so they can attend. Looking at you Kristen Geil.  
LIU-Brooklyn
Record:
(18-13, 12-6)
RPI:
179
BPI:
197
NCAA Tournament Appearances:
(1981, 1984, 1997, 2011, 2012)
NIT Champions:
(1939, 1941)
4 NEC Tournament Championships:
(1984, 1997, 2011, 2012)   While
it feels like we've fallen down a rabbit hole and consumed some strange liquids since then
(with the encouragement of the Cheshire Cat or maybe Billy Gillispie),
Kentucky was once ranked in the top 10.
Following a dicey win over Morehead, and prior to the Manti T'eo show at Notre Dame,
#8 Kentucky beat LIU 104-75.
If you'd like to relive the victory over LIU-Brooklyn,
you may do so here.
Our hopeful young Cats put on an offensive show (with some defense sprinkled in) as
Nerlens had 5 blocks,
with Willie Cauley-Stein adding 4 more. Both
Archie Goodwin
and
Alex Poythress
led the charge with
22 points apiece
to continue their early season dominance. LIU-Brooklyn was led by a
Velociraptor
player, as
Jamal Olasewere
put in 22 points for the Blackbirds (a close relative of the raptor). In the rest of their season,
LIU has been an offensive juggernaut with 79.1 points per game
, good for
number 6 in division one college basketball
; they also rank
14th in field goal percentage
at 47.9. Senior forward
Jamal Olasewere
has been the team's driving force with 19 points and 8.5 rebounds a game, including a double double in their 94-82 win over Wagner in NEC Tournament Semifinals. As if playing Kentucky,
scoring more points per game than Duke
, and being the
trendiest borough of NYC
weren't enough to make you appreciate the Blackbirds singing in the dead of night-- they have been to
back to back NCAA Tournaments.
As a 16 seed in the West,
LIU lost to Michigan State 67-89 in 2012
. If you need a pick me up at work take a look at last year's
NCAA Tourney bracket and smile.
Mount Saint Mary's
Record:
(18-13, 11-7)
RPI:
121
BPI:
213
NCAA Tournament Appearances:
(2008)
3 NEC Tournament Championships:
(1995, 1999, 2008)   The #5 seed in the NEC Tournament and the impediment to LIU's third straight NCAA Tournament berth is the
Mount Saint Mary's Mountaineers.
Although they spend most of their time climbing mountains while mounted on horses like Mounties, its students also attend class at the Catholic liberal arts university in
Emmitsburg, Maryland.
There is one story interesting enough about Mount Saint Mary's that it made Wikipedia. The
Great Bamino/Sultan of Swat
/
other reference I know from Sandlot
was pitching for another Saint Mary's, the Industrial School for Boys of Baltimore, in Emmitsburg.
Babe Ruth
was
sent to this school for deliquent boys
by his parents at age 7, due to being "incorrigible and vicious...beyond the control of his parents." Yet it all worked out for the Babe as a Mount St. Mary's baseball player named Joe Engel discovered the young Ruth and tipped off a Baltimore Orioles minor-league manager about his
prodigious talent.
The Mt. St. Mary's basketball team does not have an illustrious history to speak of, but they have
won an NCAA Tournament play-in game
, one more Tourney win than LIU. The current Mountaineers are led by junior guard
Rashad Whack
, who had
26 points
in Mount St. Mary's
69-60 upset over the top-seed Robert Morris
in the NEC Semifinals Saturday. He averages 14 points a game for a team that isn't particiularly prolific in any one area, but has a bench that goes 9 deep and has found its groove at the right time.
Prediction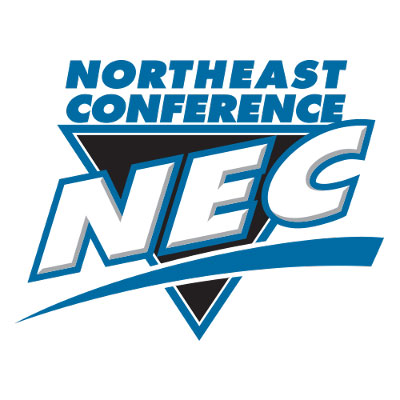 In their previous meetings, the home teams had the upper hand as the
Blackbirds got the victory at the Barclays Center 86-72
(yes they literally did play a game in the Barclays Center), while the
Mountaineers won at Knott Arena, 83-71.
Each team has far better records at home, giving LIU the upper hand in Brooklyn, but don't look past
The Mount as they are on a 9-game winning streak
. Look for a high scoring, fast-paced (or
paste
if you post on message boards) game tonight in the Wellness Center. I predict a win for LIU. They
average 10 more points a game
and although defense may win championships, so can scoring a whole lot of points. LIU has over 90 in both its NEC Tournament games. This game
doesn't look to affect Kentucky's seeding or bubble in any way. E
ither team representing the NEC will be a 16 seed, and no way the loser gets an at-large bid. Joe Lunardi projects in his
latest bracketology
that LIU will win and face 1 seed Gonzaga in the West. So while you may have no rooting interest, this could be a fun, stress-free game to tune into tonight on ESPN2.
[NEC Tournament Bracket]
@BrennanKSR