Five Northern Illinois Players To Watch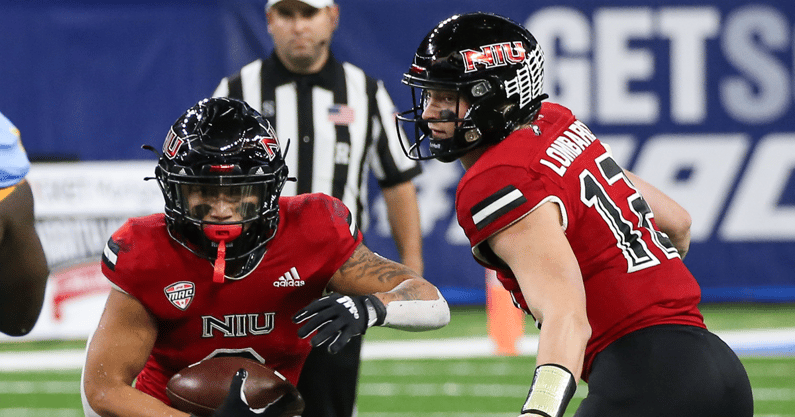 Kentucky Football has one last non-Power 5 opponent on its 2022 schedule before Southeastern Conference play picks up and it's the Northern Illinois Huskies coming to Lexington from the MAC this Saturday. Earlier in the week, KSR told you what kind of football team Kentucky will face in the NIU Huskies and now it's time to get personal with five names to know ahead of kickoff.
The quarterback position is one of high interest this week: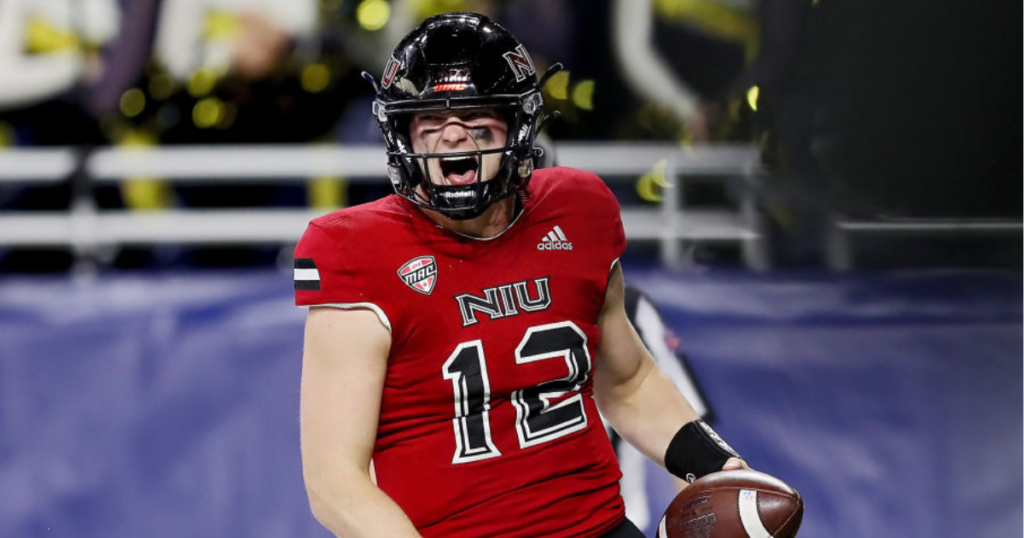 #12 | Rocky Lombardi | QB | R-Sr.
Week 4's biggest storyline around the NIU side of the field is the playing status of the Huskies' starting quarterback, Rocky Lombardi, who exited last Saturday's game versus Vanderbilt with a left knee injury before halftime. A super-senior who's done time at Michigan State, Lombardi is in his fifth season of football and his second in Dekalb, Illinois, where he was off to a great start to 2022 with five touchdown passes, a near 10-yard-per-pass average, and a 65 percent completion rate in just under 10 quarters of football.
Earlier this week, Northern Illinois head coach Thomas Hammock left open the possibility that his star QB will be available in Lexington. "We got better news than we anticipated," said Hammock, "so we feel good about where he's at and the progress that he's going to be able to make. We've got the rest of the week to figure that out."
It's now later in the week and Lombardi's status remains the same, at least publicly.
#2 | Ethan Hampton | QB | R-Fr.
If Lombardi is unable to go against Kentucky, backup Ethan Hampton can pick up right where he left off in the near-win against the Commodores. The redshirt freshman stepped in when Lombardi went out in the second quarter and completed his first seven passes against Vandy, matching Lombardi's 7-for-7 stat line before suffering the injury. Their combined 14 straight completions to start the game was one shy of matching a school record.
One of Hampton's early completions was a four-yard TD pass to even the score at 14 before NIU got the ball back and scored a rushing touchdown to go ahead at the break. On the first drive of the second half, Hampton's offense made it three straight TDs with one more passing touchdown to go up 28-14 until Vanderbilt scored 24 unanswered to spoil all the fun in Dekalb.
In the end, Hampton finished 12-of-19 for 124 yards, two TDs, and one interception in a tough loss. In the Tuesday press conference, some of Hampton's teammates expressed confidence in the offense under QB2 if he becomes QB1 this weekend in Lexington.
#8 | Kacper Rutkiewicz | WR | Jr.
The aforementioned four-yard touchdown pass was caught by wide receiver Kacper Rutkiewicz for his third touchdown of his first season at Northern Illinois. Before transferring in for 2022, Rutkiewicz played three years at Illinois State with only one touchdown in 29 game appearances, but the 5-foot-8 slot receiver is already making a huge impact on the scoreboard at his new college football home.
In fact, half of Routkiewicz's catches (6) ended up in the end zone, including the first two receptions of his NIU career in the Week 2 loss at Tulsa.
He has been big in making up for the unexpected loss of star wideout Trayvon Rudolph in fall camp.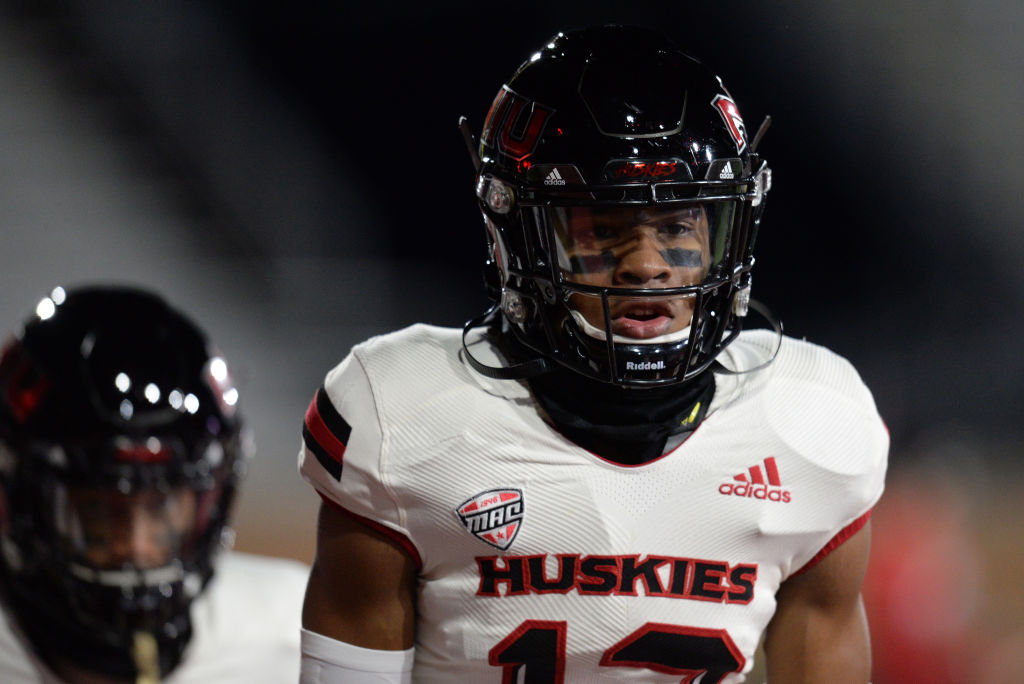 #12 | Eric Rogers | CB | So.
Even if Rocky Lombardi is inactive on Saturday, you will still see a No. 12 jersey making plays for Northern Illinois on the other side of the ball because standout safety Eric Rogers wears the No. 12 jersey on defense. The name may sound familiar if you subscribe to the MAC Football newsletter because earlier this season Rogers was awarded the MAC's Defensive Player of the Week honor for his two-interception performance in the season opener versus Eastern Illinois. The first of those INTs set up a Northern Illinois touchdown while the second erased an Eastern Illinois touchdown opportunity on the goalline.
The interception bug has bitten Will Levis four times already this season and Rogers is a playmaker to be careful around.
#11 | Kyle Pugh | LB | O.G.
At linebacker, Kyle Pugh represents history as the first-ever eighth-year college football player. Pugh's college career began at NIU in 2015, the same year guys like CJ Conrad and Jordan Jones arrived at Kentucky, and the same year some of Pugh's current teammates entered the sixth grade. He's been at NIU for so long, the school's game notes say he has been through three different school presidential administrations while on track for his second master's degree.
Pugh made it to his record eighth season of eligibility due to unfortunate injuries in three different seasons, plus the bonus year for COVID. When healthy, he is a two-time All-MAC selection (2018 and 2020) and is currently third on the team in tackles. He recorded a team-high 12 tackles a week ago versus Vanderbilt.