I'll be honest: at one point tonight, I thought it was over. There was no "we got this." Kentucky's magical run began to crumble around me and the floor started to fall out.
Then Aaron hit that three.
Because of course Aaron hit that three. He always hits that three, and even though Jerian Grant responded with one of his own, there was hope in the air. When Aaron hits that three, destiny takes over and we're all just along for the ride.
"He pulled it from deep. That's what he does," Tyler Ulis said of Aaron's three. "The kid — he just makes big shots."
[caption id="" align="alignnone" width="600"]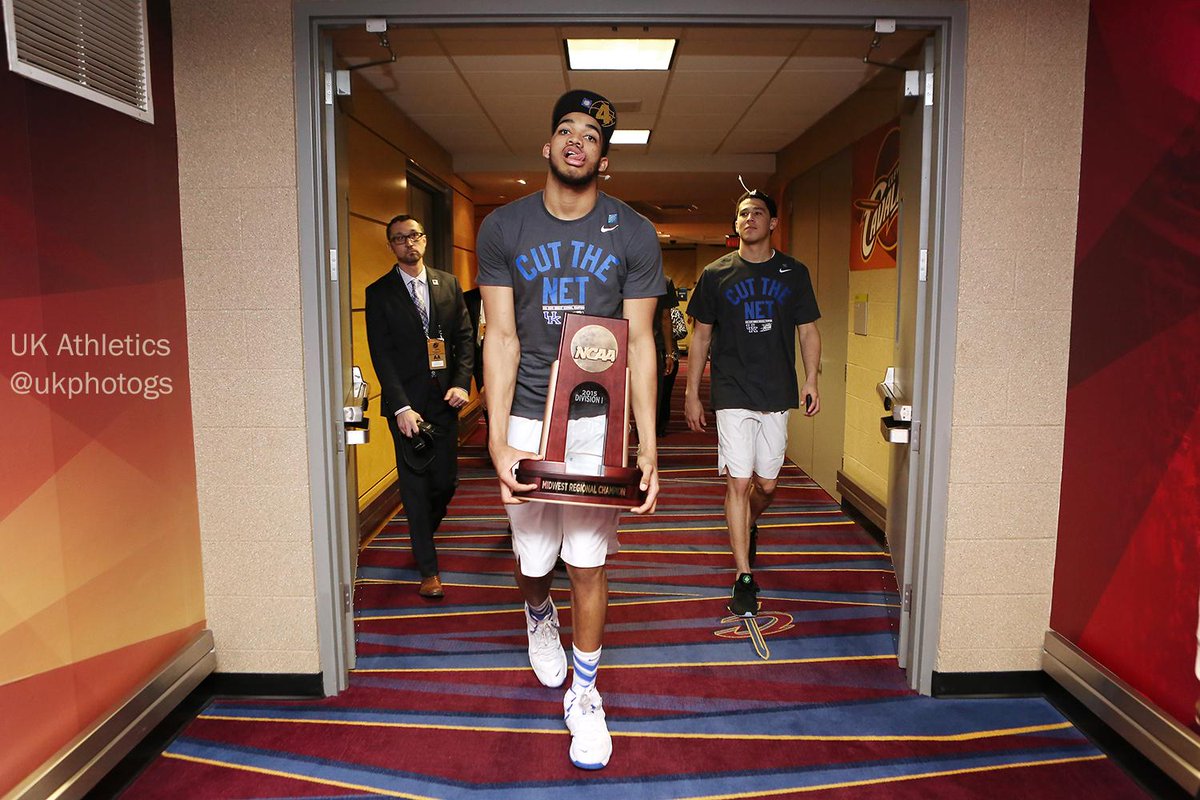 Photo by UK Athletics
[/caption] Aaron was clutch, as always, but Karl Towns kept Kentucky in the game. The freshman was fantastic, scoring a career-high 25 points, calmly guiding the Cats in the post when the rest of the team looked lost. "All our plays were to him," Tyler Ulis said afterwards. "We knew what to do."
What better player to put the game on ice than Andrew Harrison? With the score tied, Andrew did as Andrew does, driving the lane and picking up a foul with six seconds left. In a fitting tribute to his growth and maturation, Andrew cooly sank both free throws, putting the Cats up by two. The shots were so pure they never even hit the rim. The Cats aren't done, and they're not satisfied with their performance tonight. "
I don't like this win at all, honestly.
 I'm happy we won, but I feel like we have a lot of work to do," Tyler Ulis said. "I don't like how we won, I don't like how we played as a team. We just have to get together and motivate ourselves and try to play better." The fact that Kentucky's on its way to its second-straight Final Four isn't surprising, but the manner in which they pulled the win off is pretty unbelievable. Not done yet.