One Of Us: Young Cutter Boley spotted in old Rupp Arena photos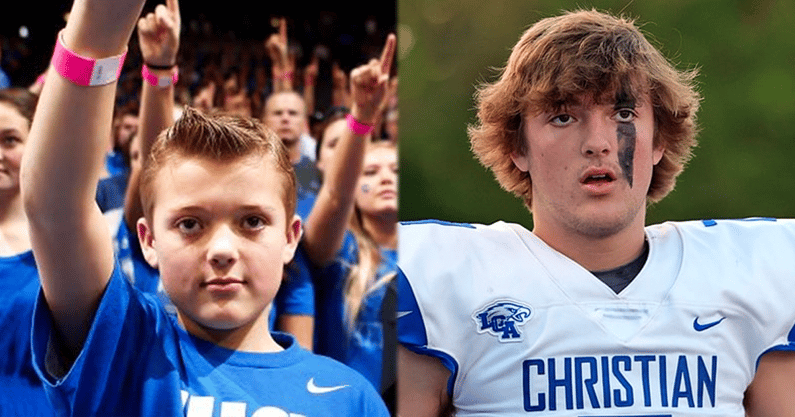 Cutter Boley is staying home.
Yesterday, the top-rated high school football player in the Bluegrass announced his decision to attend the University of Kentucky once he graduates from Lexington Christian Academy, some four miles from UK's campus. Born and bred in Hodgenville (LaRue County), Boley toyed with out-of-state schools throughout his recruitment but ultimately chose to wear the Blue and White when it is time to begin his college football career next spring.
"This is home to me," Boley told KSR after going public with his decision.
More than words, Boley said he grew up attending Kentucky games in Kroger Field and Rupp Arena, and he has the receipts to prove it. He pulled out his phone and shared a UK Athletics photo from a Kentucky Basketball game during his childhood.
A young Cutter Boley is in the front of the eRupption Zone with a single finger raised in unison with the crowd.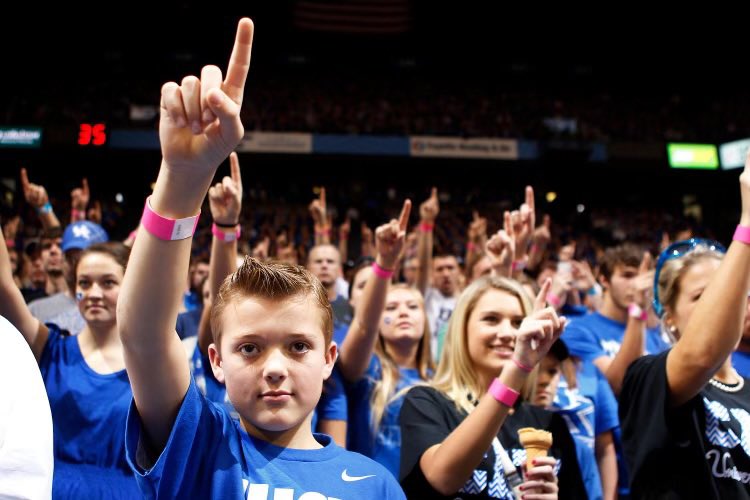 Boley's older sister, Erin Boley, played college basketball at Notre Dame and Oregon, which pulled her family from Big Blue Nation on Saturdays during her collegiate career. When baby bro pledged his commitment to Kentucky after considering both Notre Dame and Oregon, among others, Erin explained, "When we were younger, we used to go to Big Blue Madness for basketball at UK. He used to come and we remember seeing him in the student section at UK basketball games.
"We have family members who went to UK and were in college when he was little so we have all kinds of just amazing photos of him when he was like eight or nine years old at the student section at UK basketball games. He was just so pumped about anything Kentucky when he was little that we just have great memories of him. Now that he's gonna be an athlete there, it's awesome to think about."
One of us.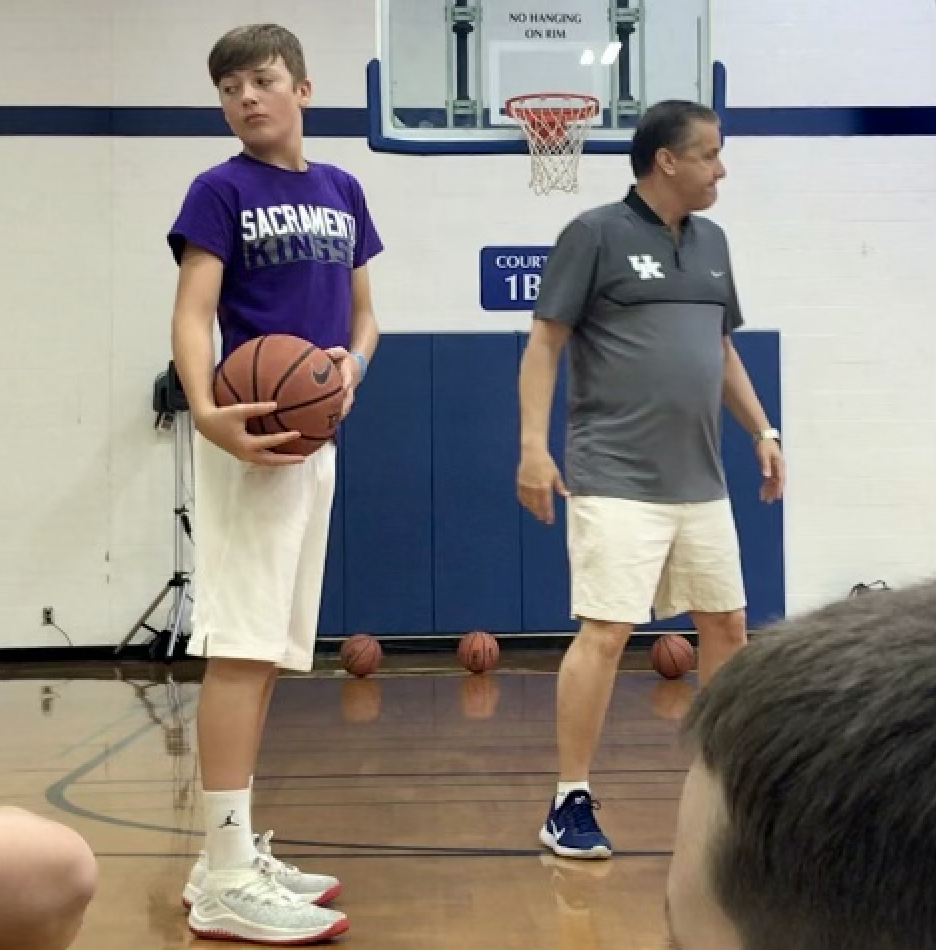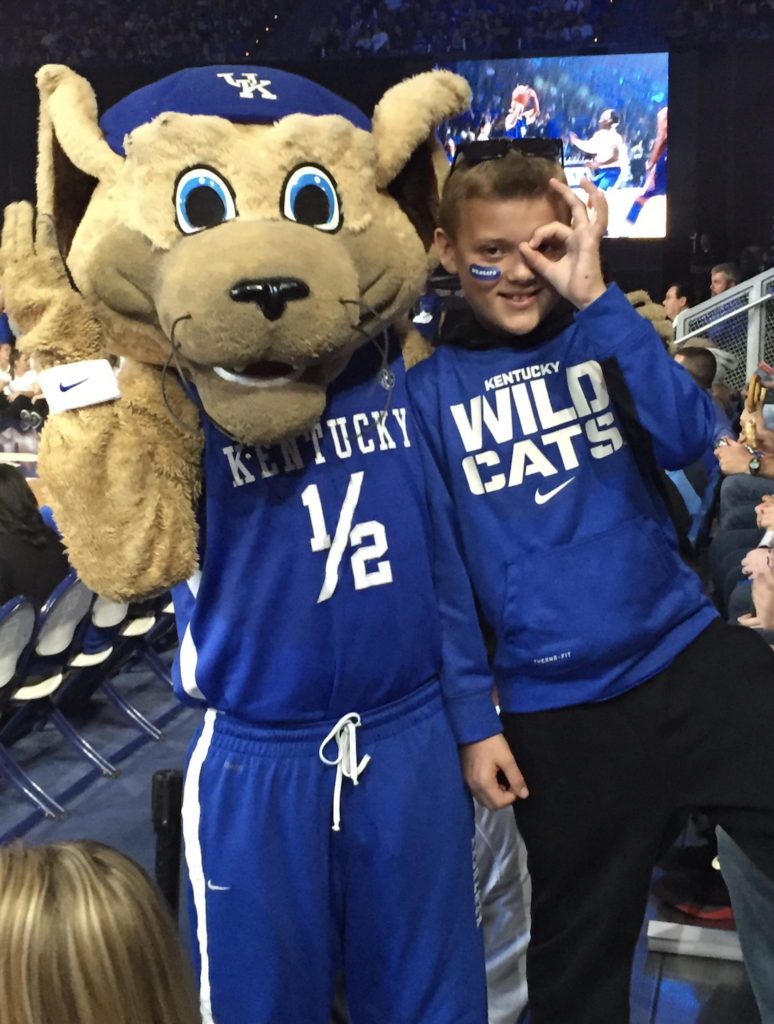 Cutter Boleypalooza on KSR
Kentucky Sports Radio was all over Boley's Thursday announcement with a live video stream, live radio broadcast, photographer, writers, and nine sets of KSR boots on the ground at LCA. That's eighteen boots for one high school quarterback decision. It was a pretty big deal.
If you missed it all, here's the full rundown of content from Boley's commitment:
– Watch a replay of Boley's announcement ceremony from Lexington Christian Academy
– Rapid Reaction: Watch Adam Luckett and Zack Geoghegan's post-decision thoughts
– Listen to Thursday's two-hour KSR broadcast from LCA
– Maggard: "Cutter Boley joins Special Club of Kentucky In-State Quarterbacks"
– Boley to KSR: "This is home to me."
– Kentucky's 2024 class just outside Top 25 following Cutter Boley's commitment
– Hayes Johnson: "We can really do something" at Kentucky
– KSR+: "Don't Be Fooled by New Kentucky QB Commit Cutter Boley's Laid-Back Nature"
– Boley to reclassify to Class of 2024 and enroll early
– Cutter Boley is the ideal quarterback for Liam Coen's offense at Kentucky
Go Cats.