One Table that Explains why Many People Dislike Football Recruiting
[caption id="" align="alignnone" width="1200"]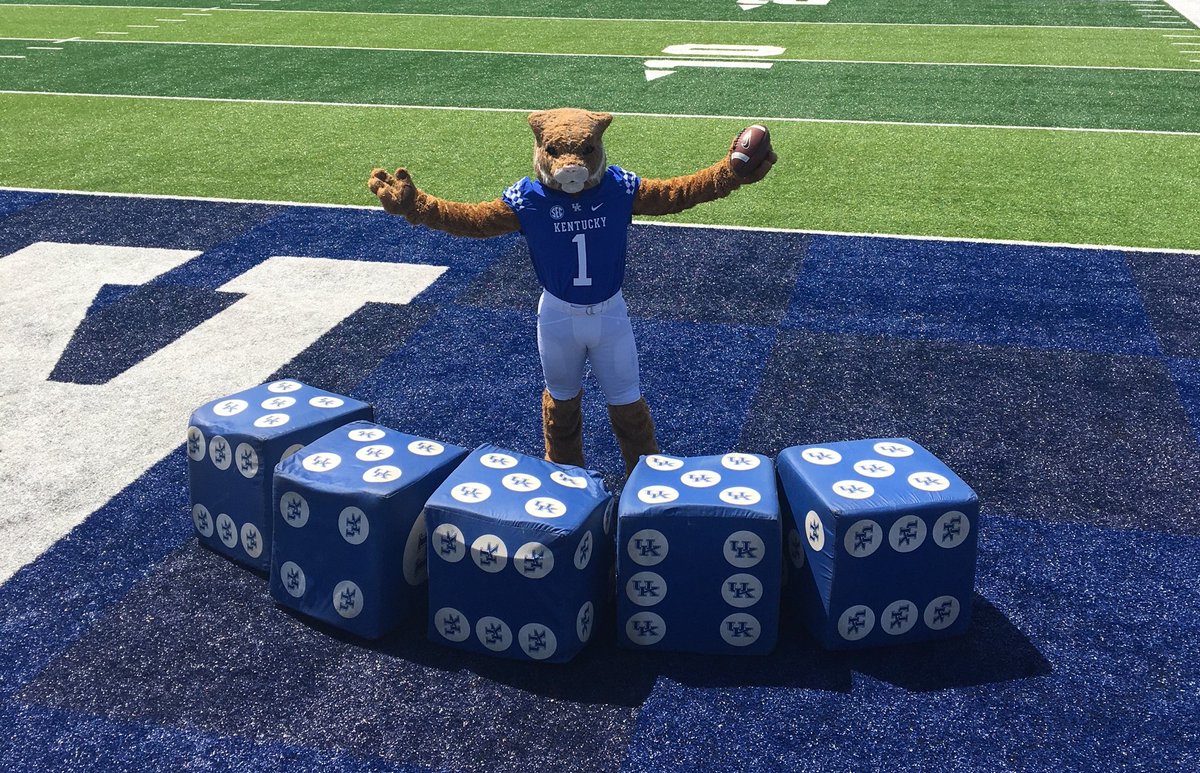 The most fun part of football recruiting, via @UKAthletics.[/caption]
"Blessed to receive a(n) offer from University of _______."
If you're on Twitter, you've seen those messages.  The top high school football prospects in America fill timelines with the form letter style Tweet, accompanied by a wide-shot of the school's stadium and two more generic images of the school's football program. As a football recruiting reporter, I've learned to fight through the monotony.  I've numbed myself to the way the football system currently operates.  However, sometimes I do not understand how UK can extend five scholarship offers every weekend for three months.  I tried keeping up last year and it grew too tiresome. Luckily, Rivals has an easy database that automatically keeps track of each school's offers. [caption id="" align="alignnone" width="893"]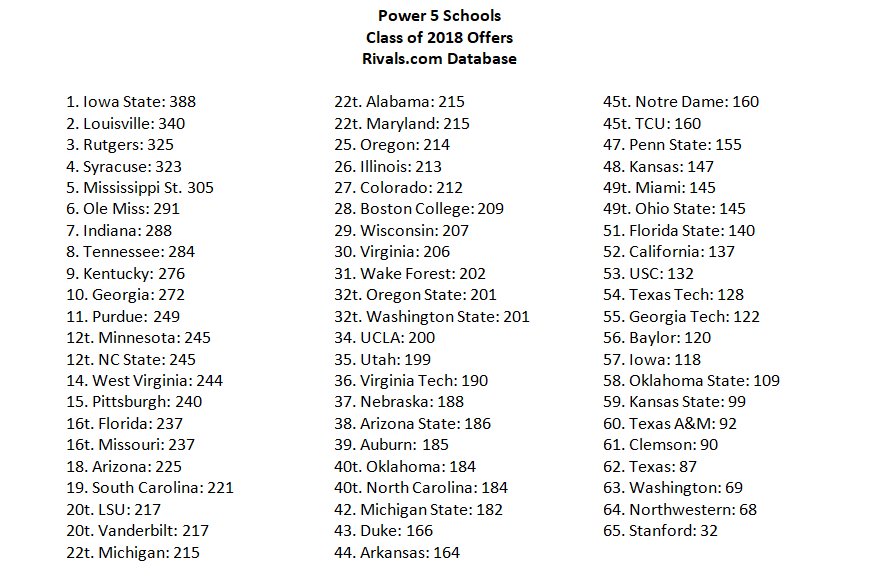 @BlairRIVALS[/caption] That's right,
Kentucky has "offered" ten times the amount of prospects they will sign in the 2018 class
.  That's a lot, but seven other schools -- including three from the SEC and Louisville -- have extended more scholarship offers. It's exhausting to think about.  There is the broad term "offer."  There are also "committable offers," the kind that only works if somebody that plays the same position doesn't commit first.  Teams will always offer more players than available positions, but these numbers are ridiculously high. Football recruiting is a game of Cat-and-Mouse.  Before the Twitter timelines exhaust you, relax, and leave it up to the professionals.  KSR has all of the football recruiting that you need covered.