Oregon transfer Maddie Scherr commits to Kentucky WBB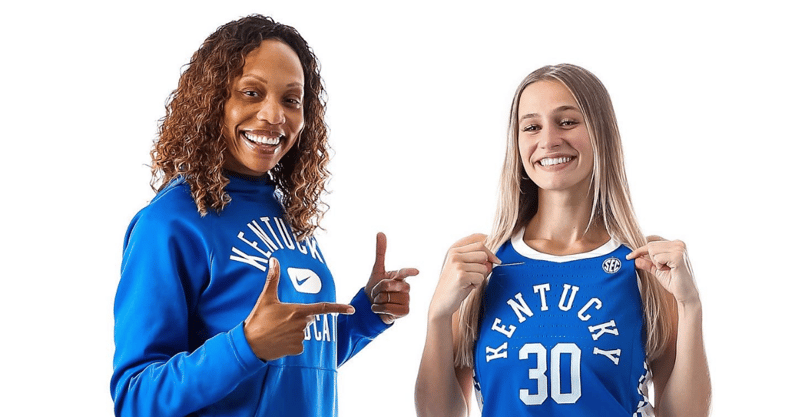 Kyra Elzy's roster for next season is complete.
Friday night, Oregon transfer Maddie Scherr announced that she has committed to Kentucky Women's Basketball. The rising junior guard will have three years of eligibility remaining and should step in as an immediate contributor. Scherr is a former five-star recruit out of Ryle High School where she was named the 2020 Kentucky Miss Basketball winner.
Kentucky now has all 15 scholarship spots filled for the 2022-23 season.
During her two years at Oregon, Scherr appeared in 53 games and made 32 starts, including starts in 28 of her 31 games played this past season. As a sophomore with the Ducks in 2021-22, the 5-foot-11 point guard averaged 4.7 points, 2.9 rebounds, and 2.6 assists in just over 27 minutes per outing. Scherr put her name in the transfer portal on March 29.
In what will be her third season as head coach at Kentucky this fall, Elzy has revamped the roster following the departure of four transfers and Rhyne Howard to the WNBA. She's now added four transfers of her own from the portal and has signed six incoming freshmen who will all arrive this summer. Only five players from last season's SEC Tournament championship roster will return.