Charities for Kentucky raffling off Oscar Tshiebwe's game-worn shoes
Do you want to own a pair of Oscar Tshiebwe's game-worn shoes and give back to the community? You're in luck because Charities for Kentucky is teaming up with The Big O Foundation and the Ronald McDonald House Charities of the Bluegrass to make it possible.
For $50 a ticket, you can enter a drawing for a pair of Oscar's game-worn shoes exclusively designed by Oscar and Billy Hobbs of True Blue Customs. The shoes feature Oscar's signature saying, "I am not a Machine, I am Oscar" on the sides.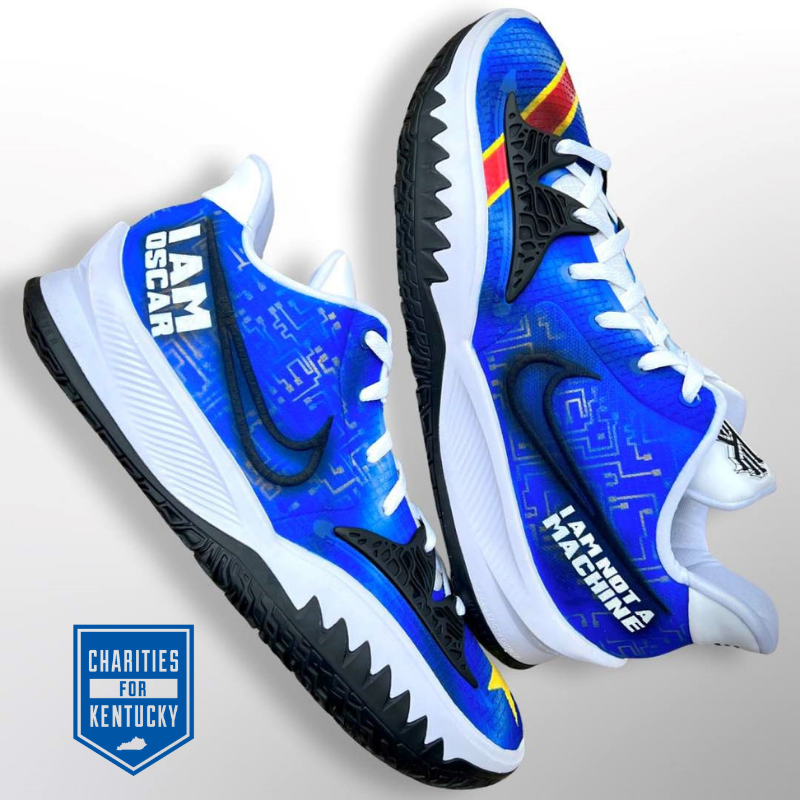 To purchase a ticket, click here. There is no limit to how many you can buy. The winner will be drawn live at 3 p.m. ET on Friday, June 3 on Ronald McDonald House Charities of the Bluegrass' Facebook page.
About Charities for Kentucky
Charities Across The State For Kentucky is a non-profit organization founded to raise money for worthy organizations across the Commonwealth while partnering with University of Kentucky student-athletes willing to offer their Name, Image, and Likeness to promote the effort. As a group of passionate, dedicated, and loyal Kentucky fans we believe Charities for Kentucky will inspire BBN to raise money for important causes that need funding. Our partnership with the UK student-athletes will allow BBN to provide various NIL opportunities to UK student-athletes while giving back to various charities, organizations, and the people of Kentucky.
You can learn more about Charities for Kentucky on CharitiesforKentucky.org, Twitter, Instagram, or Facebook.
Discuss This Article
Comments have moved.
Join the conversation and talk about this article and all things Kentucky Sports in the new KSR Message Board.
KSBoard