John Calipari responds to Bob Huggins' claim that Oscar Tshiebwe doesn't work hard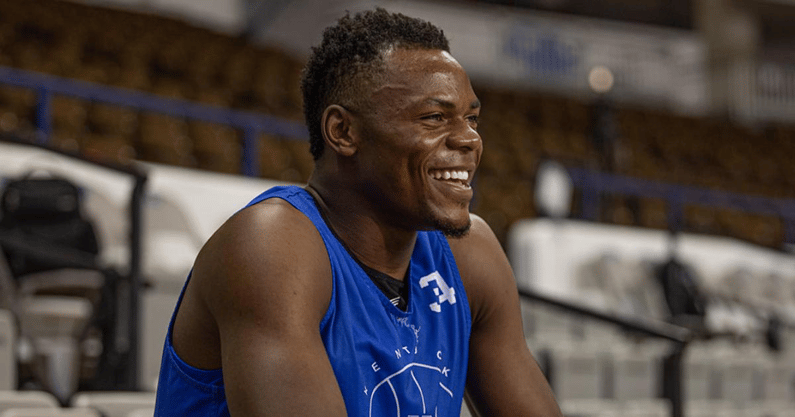 Following his team's win over Elon yesterday, West Virginia head coach Bob Huggins couldn't help but take a shot at his former big man Oscar Tshiebwe. Huggins, a friend of John Calipari's, claimed that Tshiebwe decided to leave West Virginia because he didn't want to work hard.
"We lost an alleged McDonald's All-American because he didn't like the fact that we were making him do things that were hard," Huggins said.
You better believe John Calipari was asked about this tonight following Kentucky's 77-59 win over Ohio. Calipari claimed he hadn't heard Huggins' comments yet (lol), but spoke for everyone by saying Tshiebwe's performance this season is undeniable proof he works hard.
"We're still friends. I don't know exactly what he said or how he said it. You're telling me, but I don't know the context but it's hard to say he doesn't work hard. [Whispers] He's averaging 20 rebounds per game. He works hard. And the biggest thing he can do and you figured it out, the kid can also shoot."
One more look at that cringe: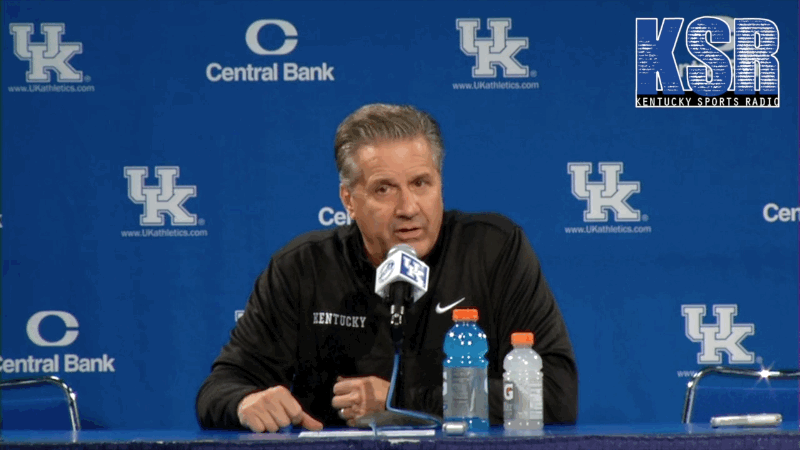 Calipari to Oscar: "Just dunk the ball"
Oscar picked up two fouls in the first 65 seconds tonight, but still finished with 10 rebounds, his fourth straight game in double figures on the boards. Through four games, he's averaging 16.5 boards and 13.8 points. We saw Oscar's jump shot on full display in Kentucky's win over Mount St. Mary's, but as Calipari said tonight, his interior offense is still a work in progress. He was held scoreless over 20 minutes.
"We've got to get him a little better balanced in the post. We've got to give him a couple of things he can do in the post. He's still struggling a little bit but in pick and rolls and rolls and throwback and throw it back to him, he's just got to get it to the rim quicker. I even told him, just dunk the ball. Forget about a move, just go and try to dunk it. If he blocks it, he blocks it."
Huggins may attribute Tshiebwe's decision to leave West Virginia to laziness, but there's long been talk that Oscar wanted to go to Kentucky all along, but didn't in order to appease his guardians, who have Mountaineer ties. Since arriving in Lexington, Big O can't hide his happiness, not even after not scoring a single point.
"He's so happy in there," Calipari said of Tshiebwe. "He's smiling ear to ear — he's so happy to be with this group. It's kind of like what CJ [Fredrick] said [after his season-ending injury]. 'I'm sorry I got hurt.' What? 'I wanted to play with this group. I love this group of guys.' I think Oscar feels the same way. We got great kids."
Oscar took that joy to social media, tweeting after the game, "I love this team. I love this team. Go Cats."
Glad you're finally in Lexington, Big O. Hope you like our new rebound tracker to go alongside your rebound signs.