Oscar Tshiebwe is now eligible to receive NIL benefits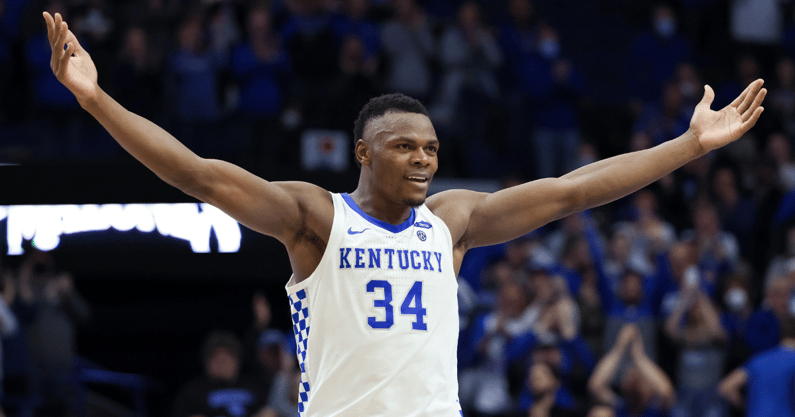 Oscar Tshiebwe is finally going to make the money he very much deserves.
On Sunday afternoon, Tshiebwe announced through social media that he is now "open for business" after joining a sports agency by the name of The Familie. This means he is now eligible to receive the monetary benefits that are available thanks to new name, image, and likeness (NIL) laws. Previously, Tshiebwe was extremely limited in regards to how he could make money through NIL because of how his travel visa was set up.
However, those issues have apparently been resolved and Big O is ready to take his talents beyond the Cameo screens.
A 6-foot-9, 255-pound native of the Democratic Republic of the Congo, Tshiebwe was the lone Wildcat who couldn't participate in various team NIL deals, including the recent Morgan and Morgan billboards. He's been a favorite on the video messaging app Cameo, but now the opportunities are truly endless.
Aside from Tshiebwe finally being able to make his keep, this news could have an influence on his upcoming spring decision. Currently, the junior big man is only on a few NBA mock draft boards for 2022, mainly in the mid-to-late second-round area. If he stays in that range, the money he could make through NIL as a senior at Kentucky would be miles ahead of whatever second-round money he'd earn. Being able to make money through NIL will certainly impact Tshiebwe's decision to either stay in Lexington or head to the pros at season's end. Stay tuned…
If you're someone interested in going into business with Tshiebwe, you can inquire at [email protected] How long until we see Big O riding around in a brand new Porsche?